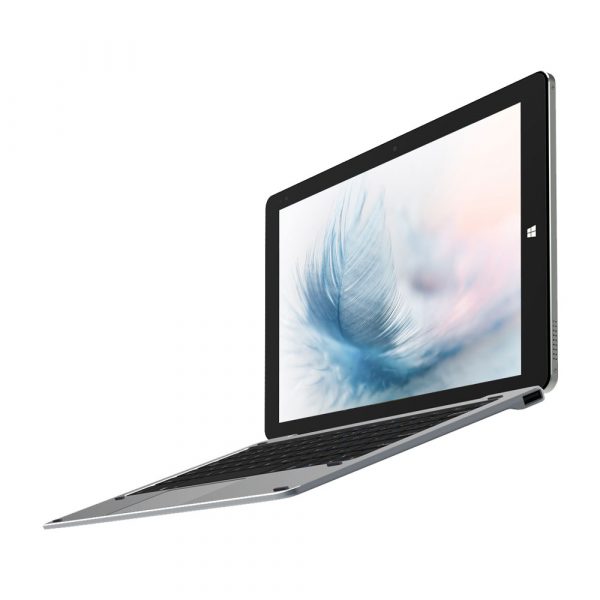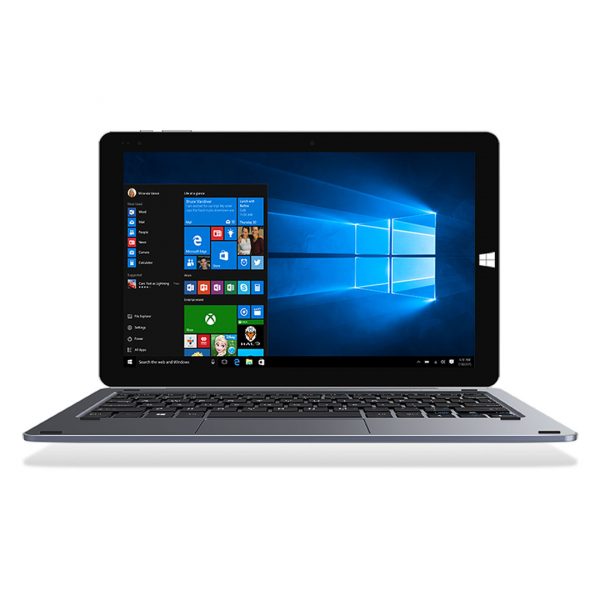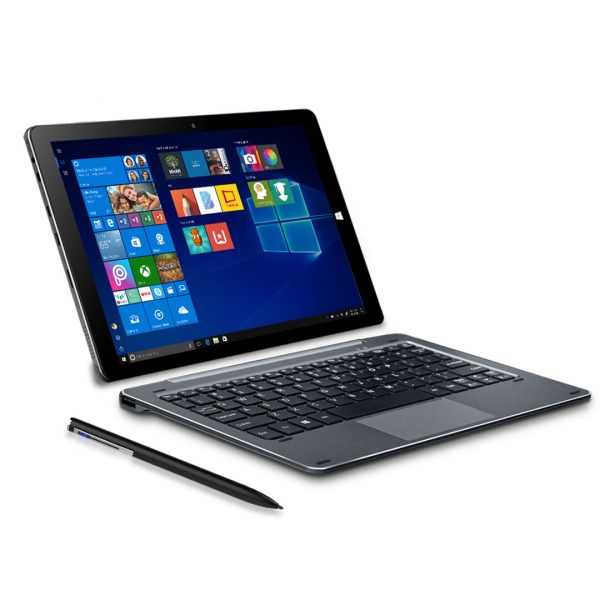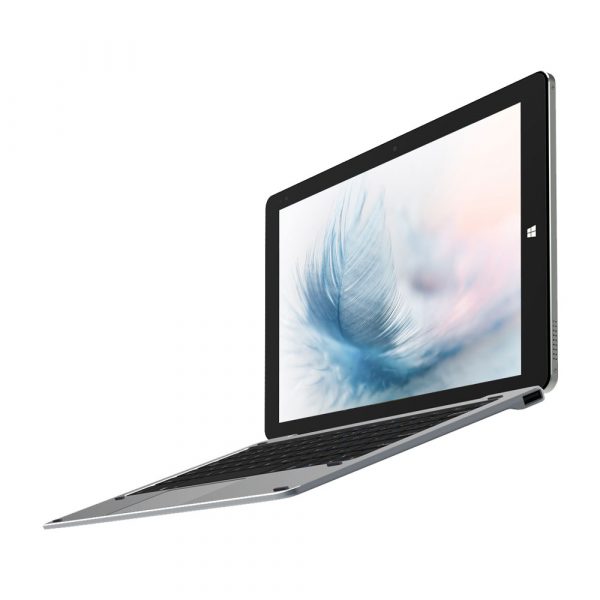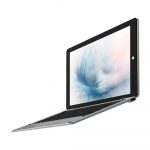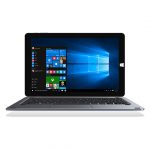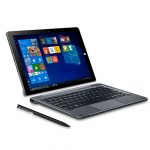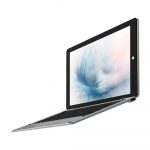 Chuwi Hi10 Air 10.1 Inch 2-in-1 Laptop
Item No: Chuwi Hi10 Air
Type: 2 in 1
Processor: Intel X5 Z8350 (Quad Core)
Display Size: 10.1 IPS Display
Display Resoulation: 1200*1920
RAM: 4GB; ROM: 64GB
10 Point Capacitive Touch Screen
Dual Camera 2MP
6600mAh Battery
Detachable Keyboard
Genuine Windows 10
1 Year Brand Warranty
VISA | MasterCard | AMEX ক্রেডিট কার্ড ব্যবহারকারীরা এখন ০% ইন্টারেস্টে ৩/৬ মাসের কিস্তিতে কিনতে পারবেন। কেনার সময় Debit/Credit Card নির্বাচন করে স্ক্রিনে দেয়া নির্দেশনা অনুসরণ করুন।
Advance payment of ৳500 is needed for orders from outside Dhaka via bKash. Please call 01896005975 for payment and confirmation.
Description


Full lamination technology, Holds glass closely
CHUWI Hi10 Air adopts OGS full lamination technology to reduce the air refraction between TP and
glass significantly, making the picture more vivid. Thanks to OGS tempered glass, the Hi10 Air's high
density LCD pixel is only 0.7mm, creating stereoscopic effect.

Productivity & Creativity
Hi10 Air perfectly matches with the 10.1-inches soft keyboard, which is connected by docking port. Along with the
Chuwi Hipen H2 Stylus, the Hi10 Air provides more comprehensive and effective usage for productivity and creativity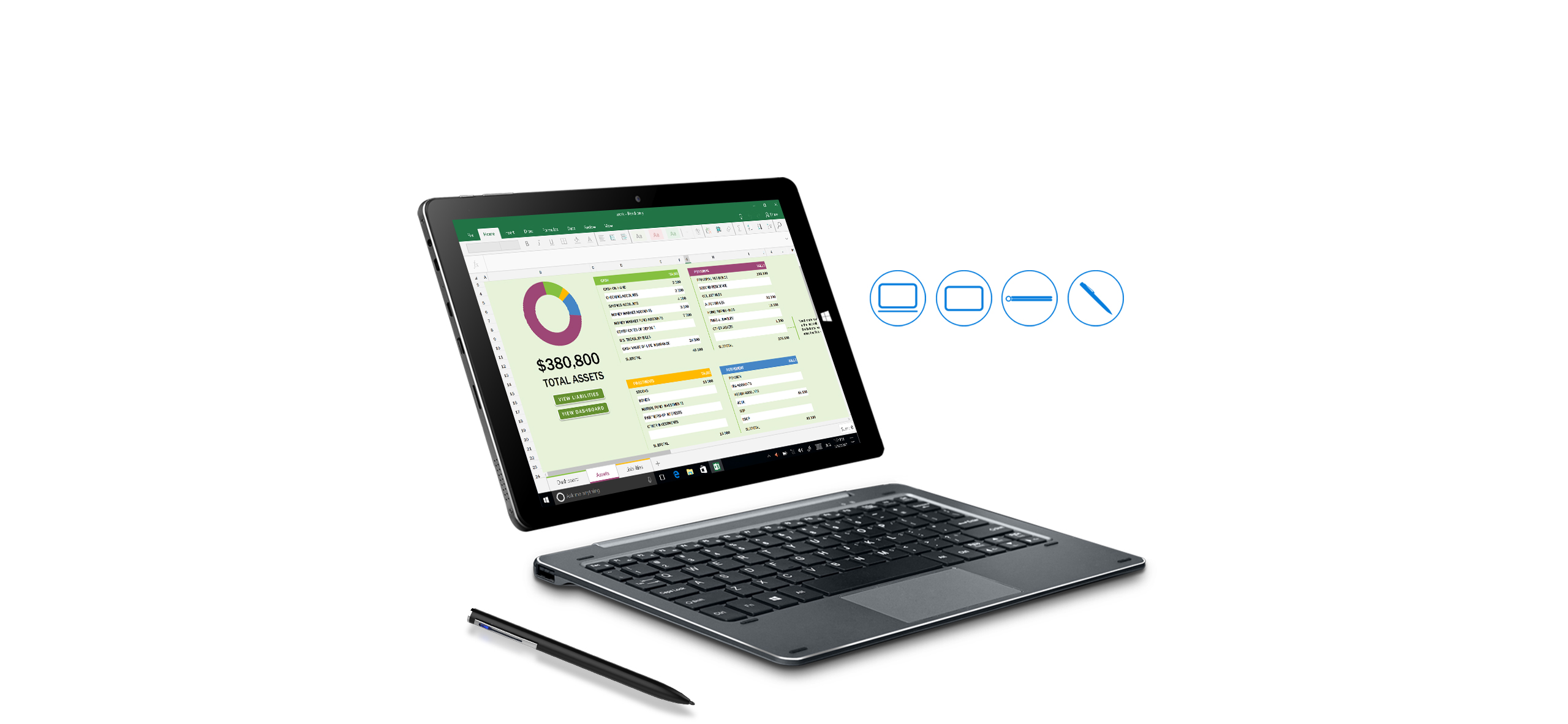 Delicate and clear, say "no" to visible pixels
The combination of IPS display and OGS technology can show colors with unparalleled
clarity. 178°viewing angle will give you an amazing experience for watching videos and
browsing.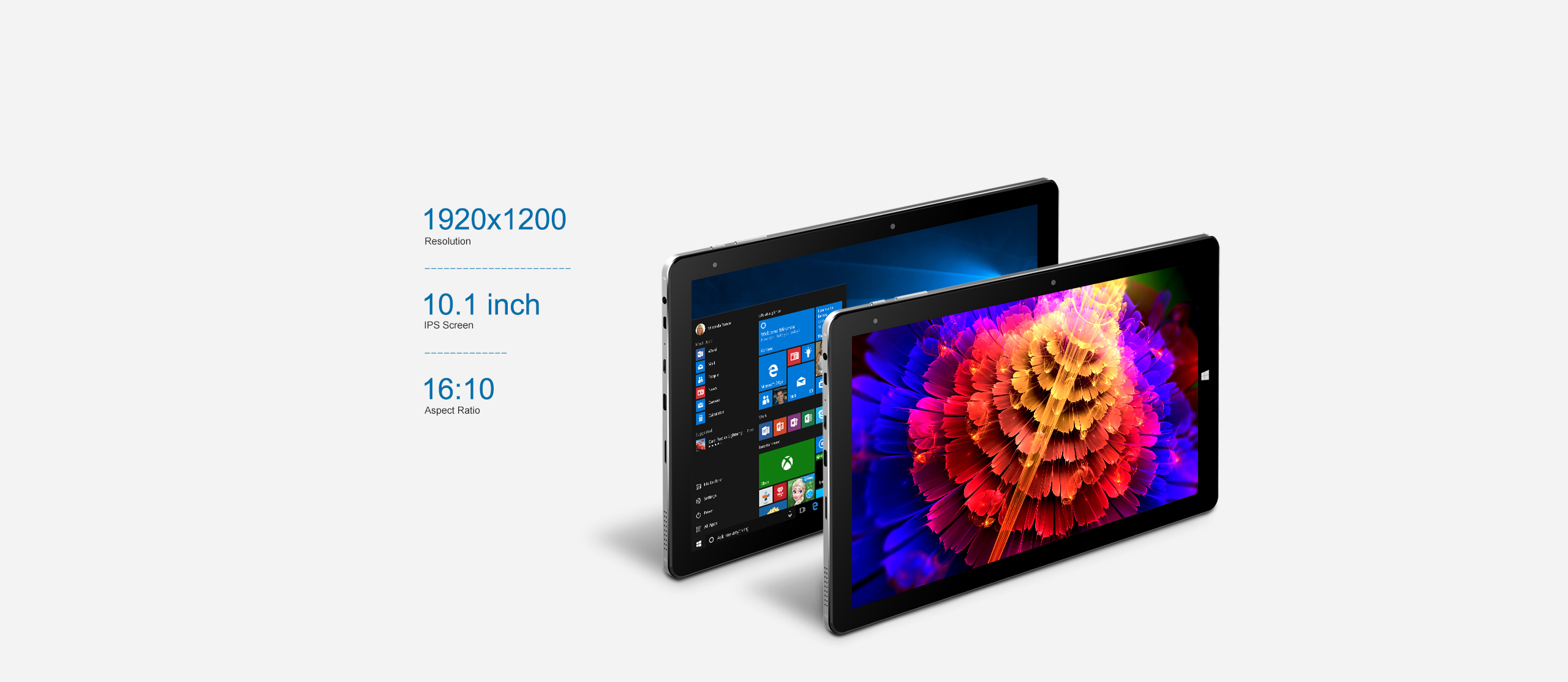 Solid and slim, engineering aesthetic
Hi10 Air adopts the metal uni-body design which went through 64 manufacturing CNC
processes. The extremely thin 8.5mm metal body only weights 562g and makes it suitable
for everyday carry backpack.
Robust Intel chipset, Fluent gaming experience
Equipped Intel's advanced Cherry Trail CPU(up to 1.84GHz) and Gen8 HD Graphics GPU (up
to 500MHz), Hi10 Air possesses powerful performance and fast processing speed to guarantee
everything to run smooth.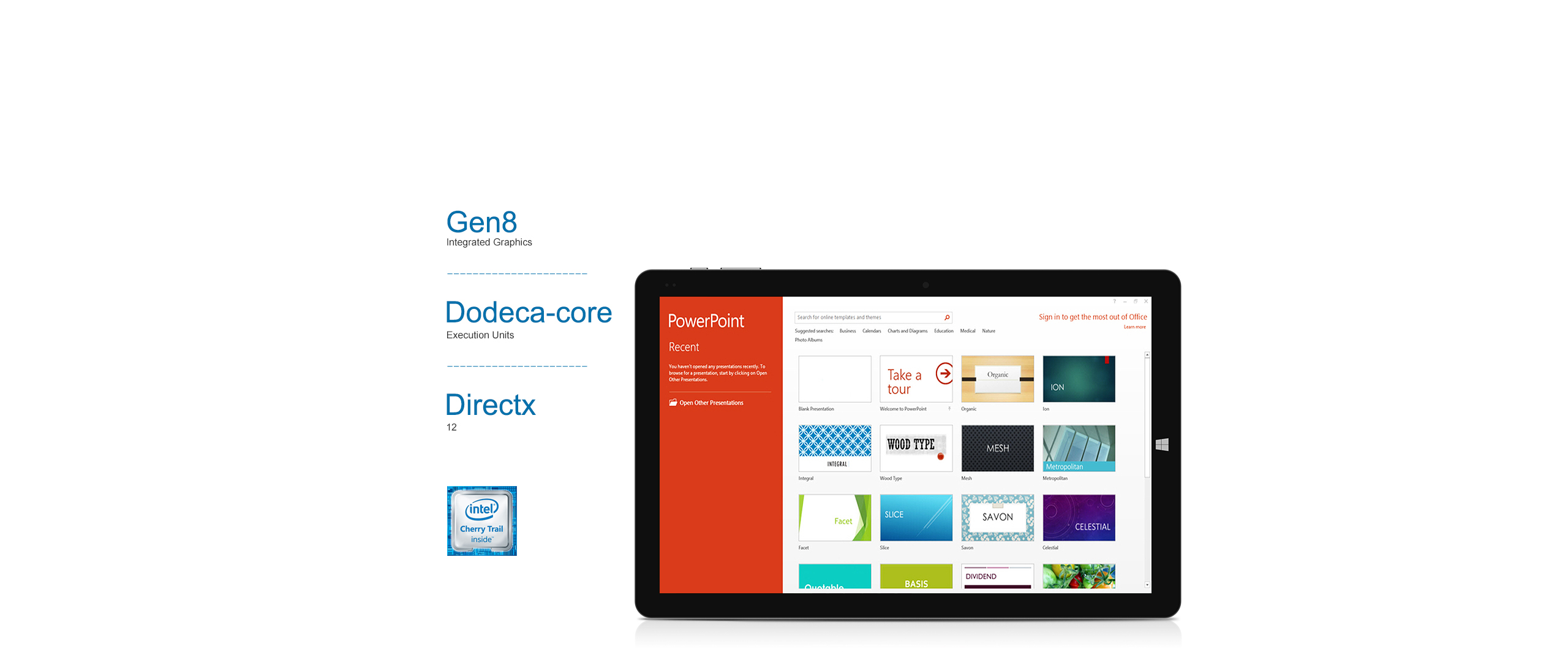 The daily driver for everything
Hi10 Air comes with 4GB of DDR3L RAM and 64GB eMMC , reading and writing speeds up to
150 m/s. With 64GB TF card expandable storage, it meets your needs for movies, games as
well as pictures.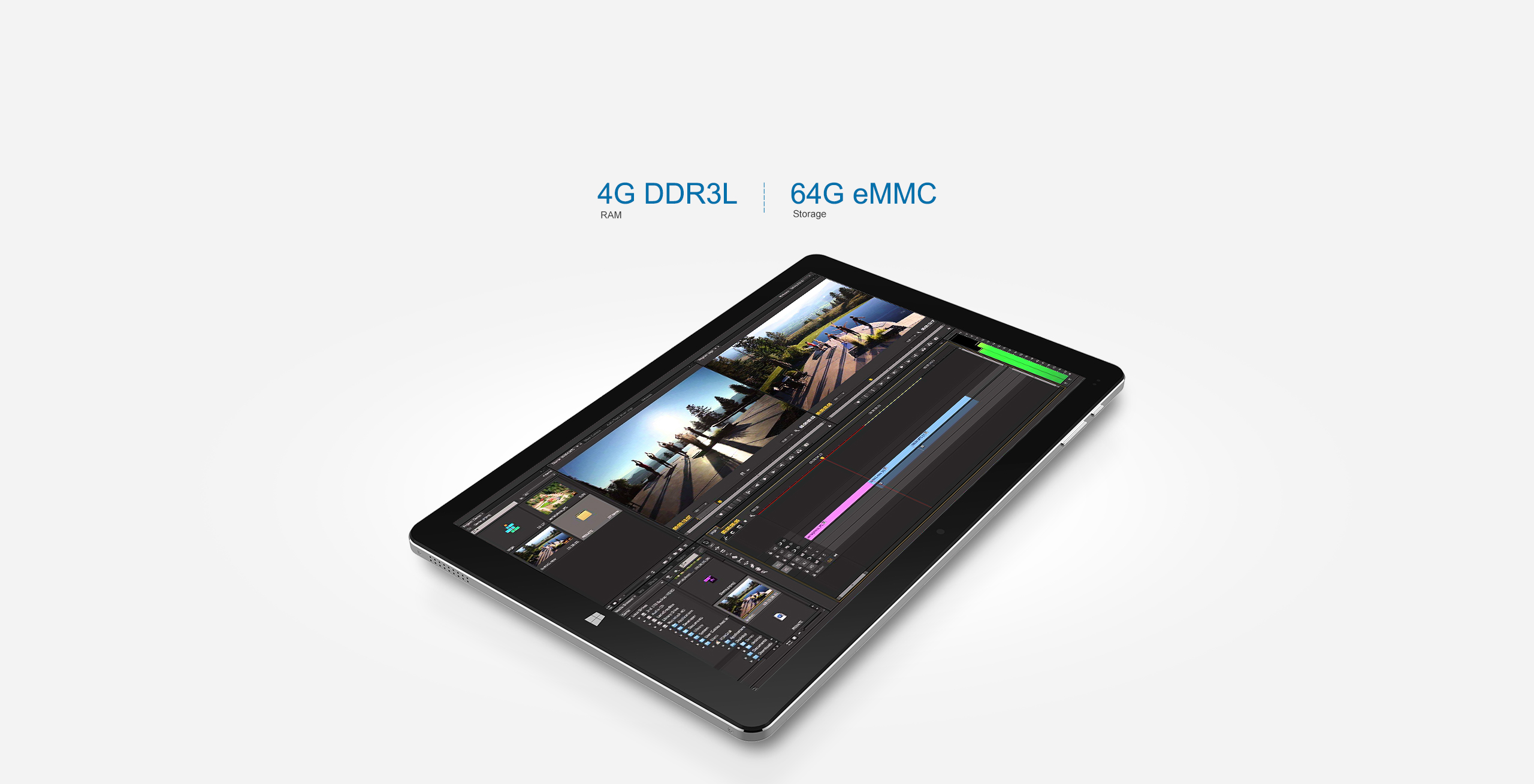 Official Windows 10
Pre-installed Windows 10 OS, Edge browser as well as Cortana will improve
your work efficiency and give you the free choice between tablet mode and
laptop, great for entertainment and productivity.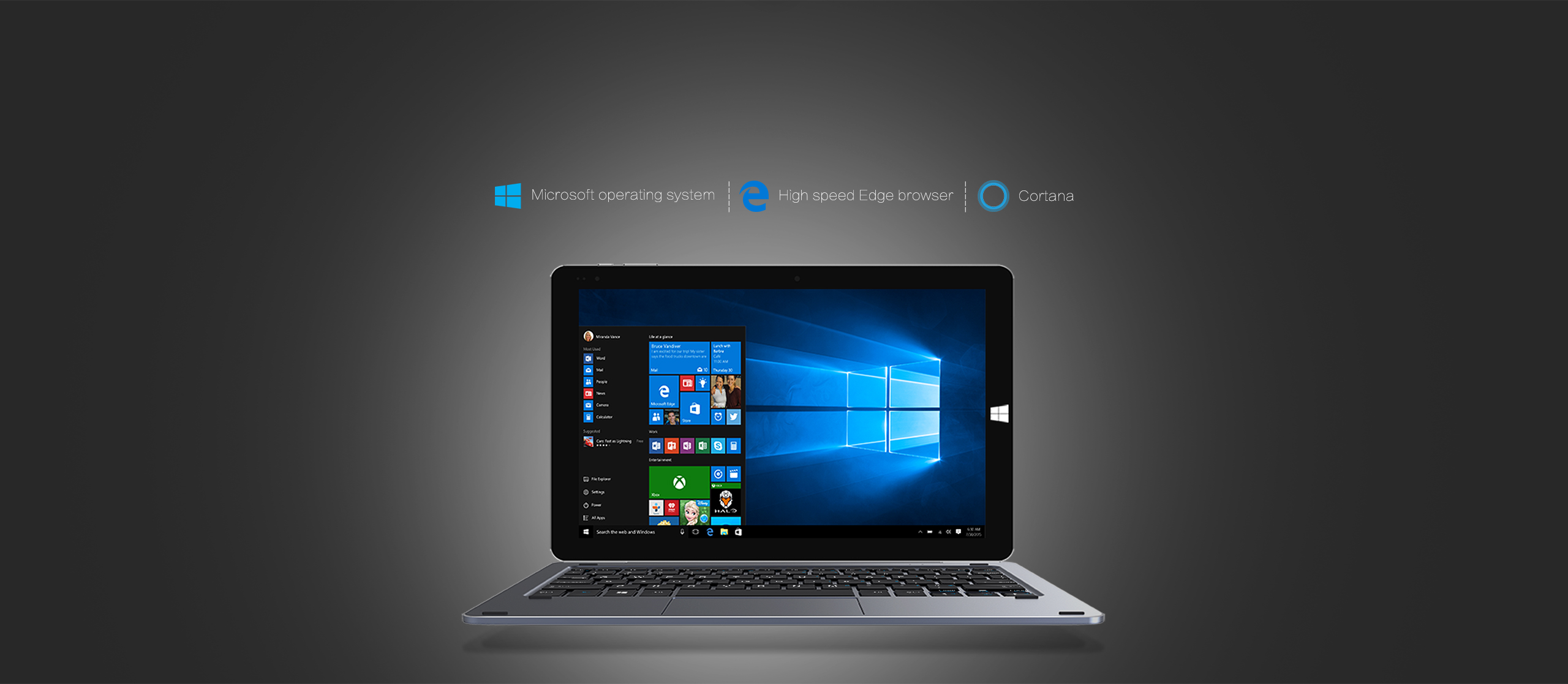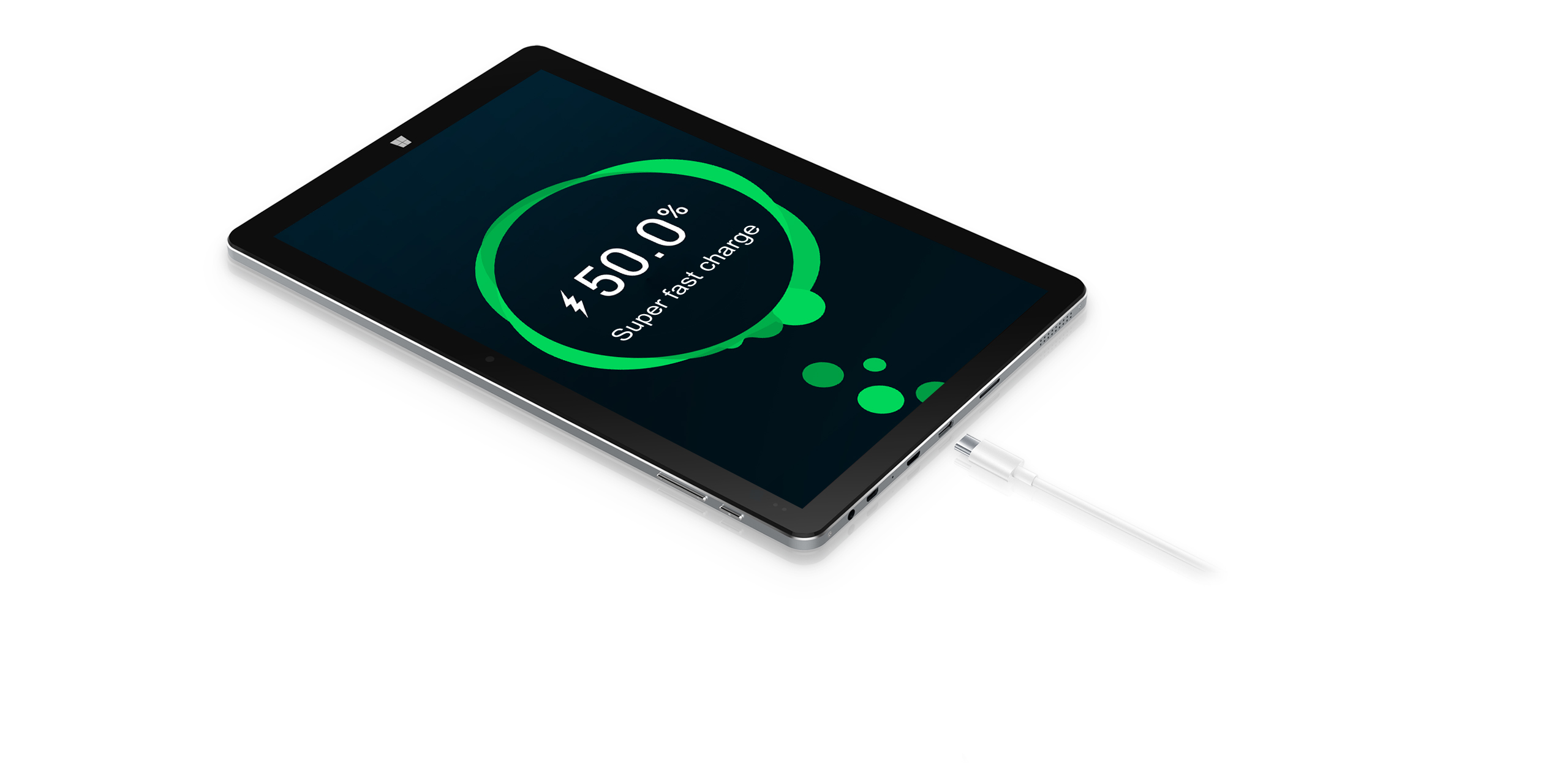 Introducing USB-C
Hi10 Air fully charges in just 3 hours thanks to USB 3.1 fast charging, and now
supports data speeds of 10GBPS. You can charge it with a powerbank without
carring the big laptop A/C charger.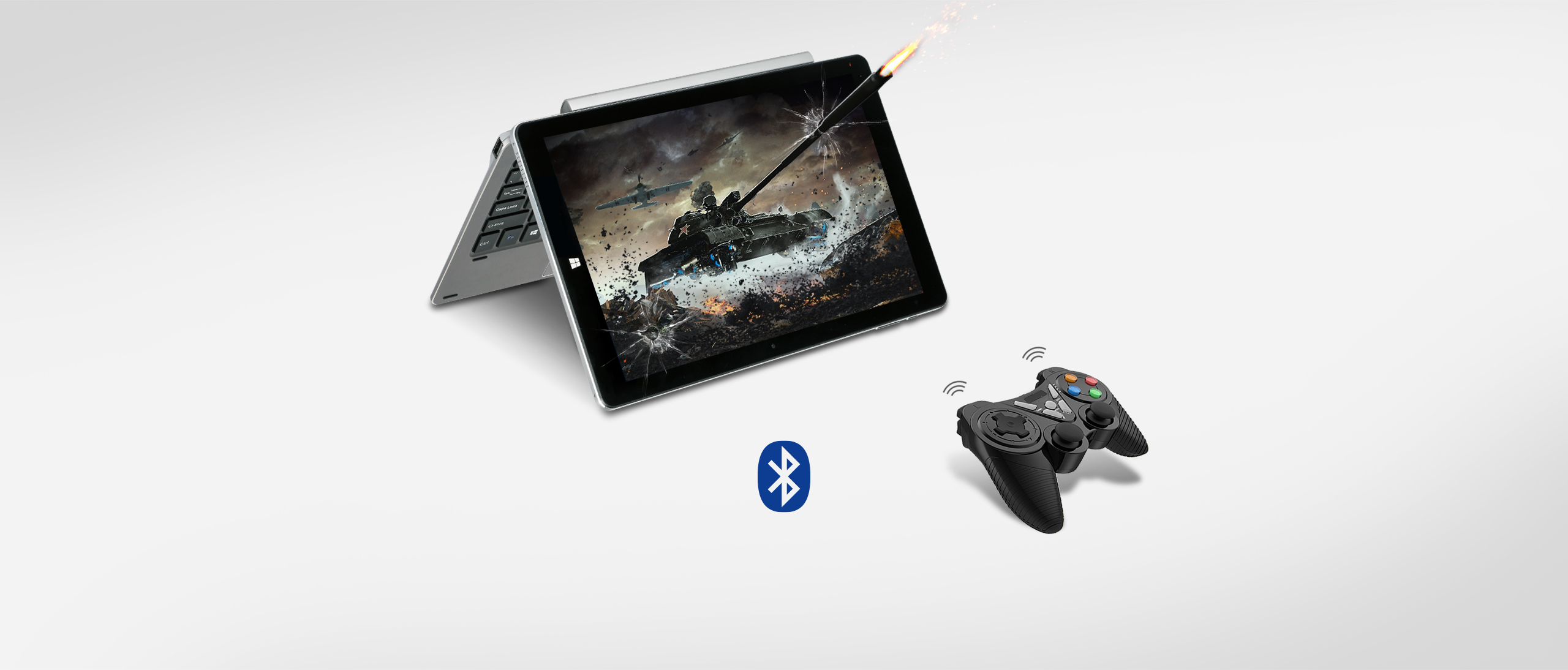 Not only a tablet
Hi10 Air's keyboard dock brings back that familiar laptop structure required for productivity. The Hi10 Air can also be
connect via Bluetooth for wireless support even the Xbox One controller.