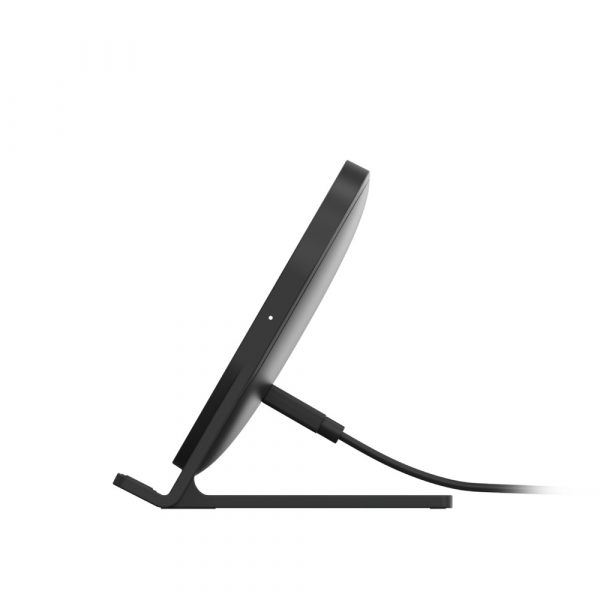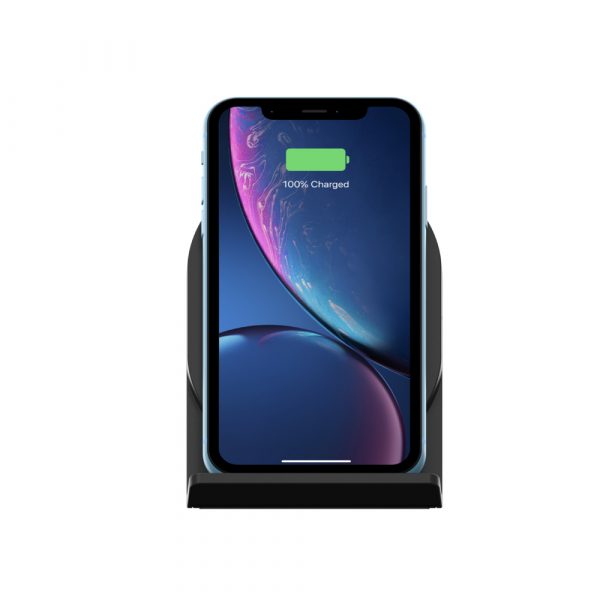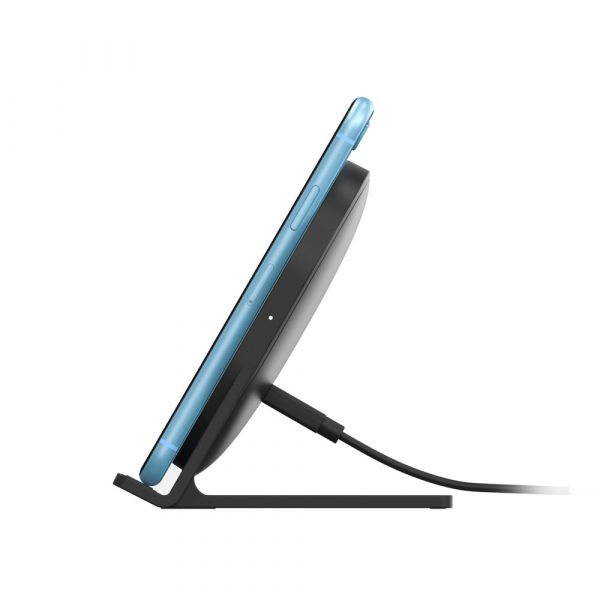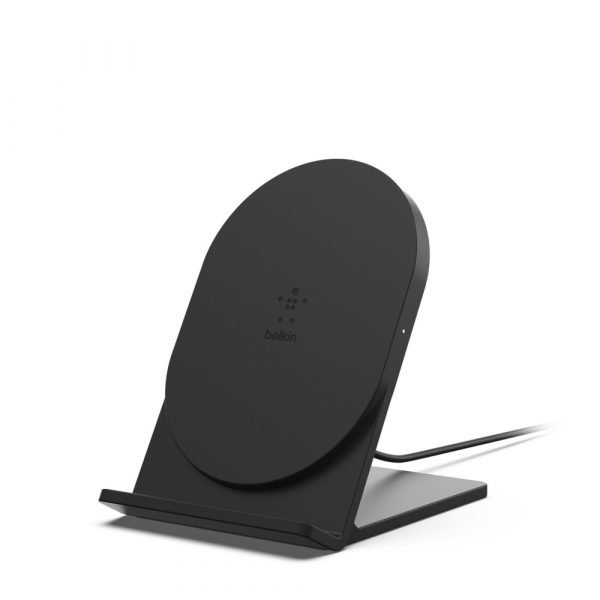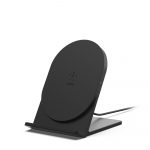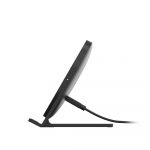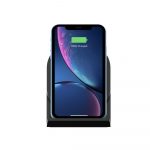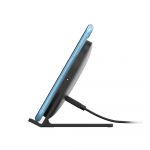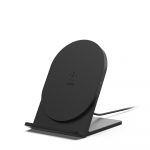 Belkin f7u070btblk 745883768257 Boost up wireless charging stand 5w
Item No: f7u070btblk
Optimized for Qi-enabled devices up to 5W
Qi certified and universal compatibility with any Qi-compatible smartphone
Portrait mode allows for easy chat, web browsing and more
Temperature control ensures safe charging temperatures
Case compatible up to 3mm
LED indicator confirms phone is aligned and charging optimally with no foreign object interference
1.2M/4FT micro-USB cable is included
Advance payment of ৳500 is needed for orders from outside Dhaka via bKash. Please call 01896005975 for payment and confirmation.
Description
WIRELESS CHARGING WITHIN REACH
Try wireless charging with the affordable BOOST↑UP™ Wireless Charging Stand. 5W is perfect for charging throughout the day or an overnight power up. Qi™ certification provides peace of mind while universal compatibility makes it easy to find the charger that's right for your Qi-compatible phone or tablet.
Works with: Apple, Samsung, Sony, LG, Google, and any Qi-enabled device
THE BELKIN DIFFERENCE
Pioneer in technology and innovation for over 35 years
#1 third-party maker of wireless charging accessories*
Foreign object detection light helps to protect your charger and phone from damage
UP TO 5W CHARGING POWER
Say goodbye to low power anxiety. With this Qi-certified stand at your desk you are able to keep your smartphone accessible while charging up to 5W throughout the day. Staying charged all day is easier than ever. Keep a BOOST↑UP Wireless Charging Stand on your nightstand and wake each morning fully charged.
UNIVERSAL COMPATIBILITY
Take the guess work out of going wireless. The BOOST↑UP Wireless Charging Stand is compatible with any device that uses Qi technology, including Apple, Samsung, Xperia, LG, Sony, Nokia, Google and more.
COMPATIBLE WITH LIGHTWEIGHT CASES
Get a power boost without removing your phone's case. This wireless charger works with lightweight plastic cases up to 3mm.
CHARGING, CONFIRMED
A white LED light lets you know that your device is aligned properly and charging at up to 5W. An amber light indicates that there may be a foreign object, like a credit card, between your charging stand and device. When items come between the charger and your device, the charger could emit heat which may cause damage to your belongings. Foreign object detection is an important feature for any wireless charger, that's why it is included in all Belkin wireless chargers.
2-YEAR WARRANTY
Like every Belkin product, this charging stand has been thoughtfully designed and is constructed of quality materials. This dedication to excellence is backed by a 2-Year Warranty. Enjoy peace of mind knowing that you're covered.
KEY FEATURES AND BENEFITS
Optimized for Qi-enabled devices up to 5W
Qi certified and universal compatibility with any Qi-compatible smartphone
Portrait mode allows for easy chat, web browsing and more
Temperature control ensures safe charging temperatures
Case compatible up to 3mm
LED indicator confirms phone is aligned and charging optimally with no foreign object interference
1.2M/4FT micro-USB cable is included
Specs:
(1) Height: 4.25" / 107.95mm;
(2) Length: 4.17" / 105.92mm;
(3) Width: 3.15" / 80mm;
Weight: 111 grams or 3.92 oz;
Package Includes:
BOOST↑UP™ Wireless Charging Stand 5W
Quick Install Guide
1.2M/4FT micro-USB cable