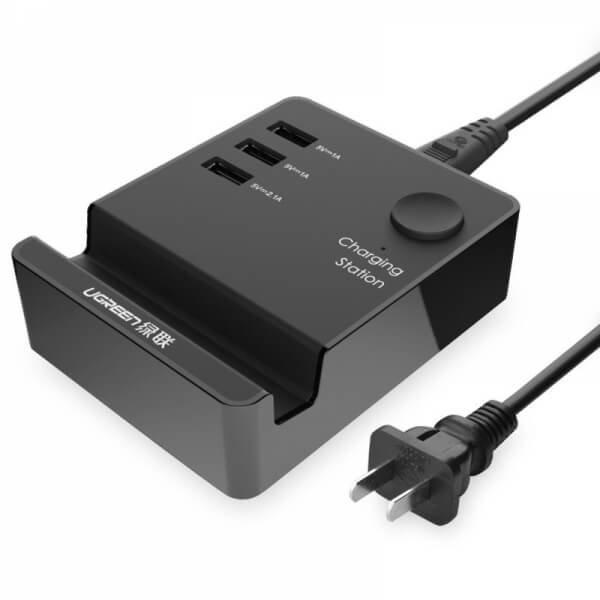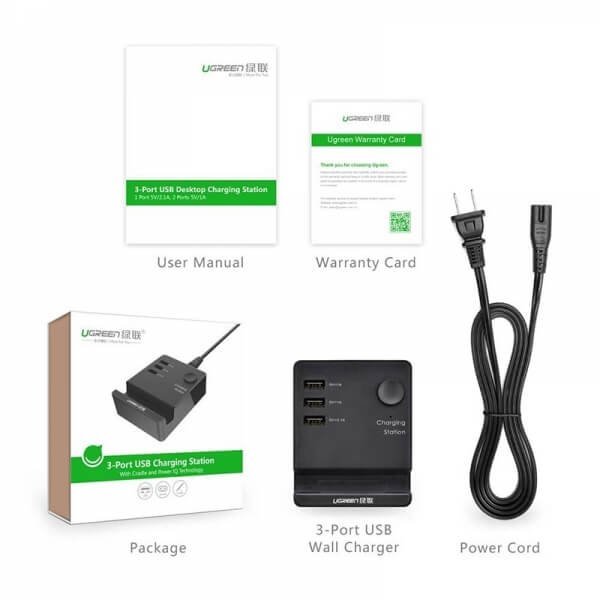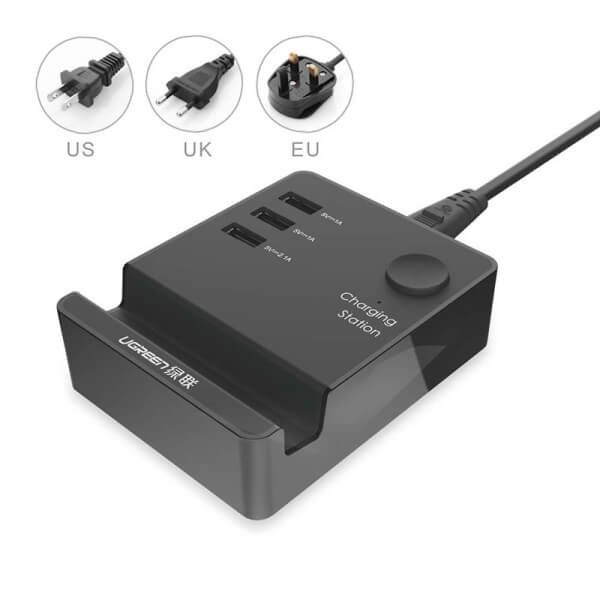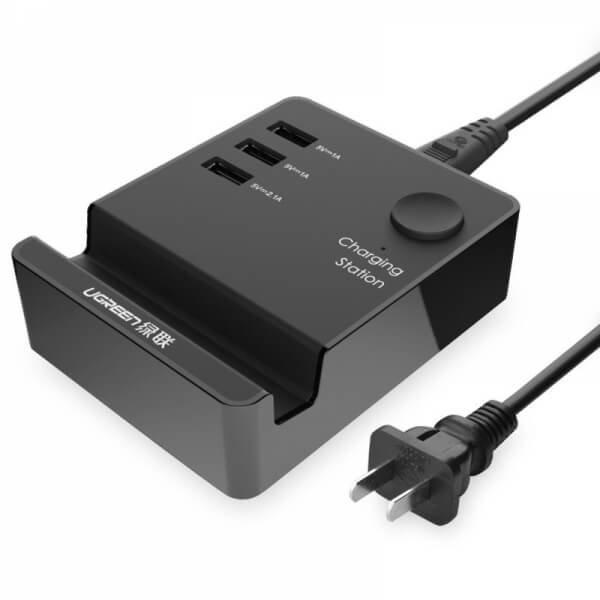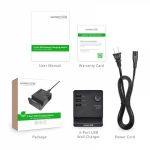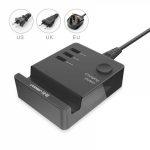 UGREEN 3 Port USB Charging Station with Cradle
Item No: 20386 ৳ 840.00
Could charge one tablet and other two digital devices, like mobiles, cameras, MP3 and more at the same time; 

The case is made of high-temperature resistant and fire-proof material; 

Cable 1.5m could extend from your wall outlet to your table. 

Switch design, need not unplug cable after use. 

Compatible with most MP3 player, smart phone, digital cameras, tablet PC and other portable devices; 

Input: 100-250V-50/60HZ 0.5A 

Output: USB 5V4A 

Switcher on or off 
Advance payment of ৳500 is needed for orders from outside Dhaka via bKash. Please call 01896005975 for payment and confirmation.
Description
Could charge one tablet and other two digital devices, like mobiles, cameras, MP3 and more at the same time;
The case is made of high-temperature resistant and fire-proof material;
Cable 1.5m could extend from your wall outlet to your table.
Switch design, need not unplug cable after use.
Compatible with most MP3 player, smart phone, digital cameras, tablet PC and other portable devices;
Input: 100-250V-50/60HZ 0.5A
Output: USB 5V4A
Switcher on or off
UGREEN CD101 is a perfect solution for you to charge 3 of your many electronic products such as mobiles, Ipad, Camera etc. at the same time and needn't worry about the socket. It could support current as 5V 4A, could charge 1 iPad and 2 mobiles together. The 1.5m cables design enables you to extend the wall socket to your desk.
Cradle design perfect for you to hold your tablet or mobile to enjoy movies when charging.
1. Could charge one tablet and other two digital devices, like mobiles, cameras, MP3 and more at the same time;
2. The case is made of high-temperature resistant and fire-proof material;
3. Cable 1.5m could extend from your wall outlet to your table.
4. Switch design, need not unplug cable after use.
5. Compatible with most MP3 player, smart phone, digital cameras, tablet PC and other portable devices;
6. Input: 100-250V-50/60HZ 0.5A
7. Output: USB 5V4A
8. Switcher on or off