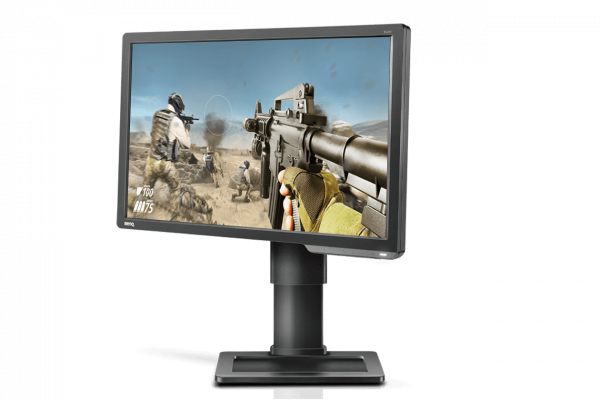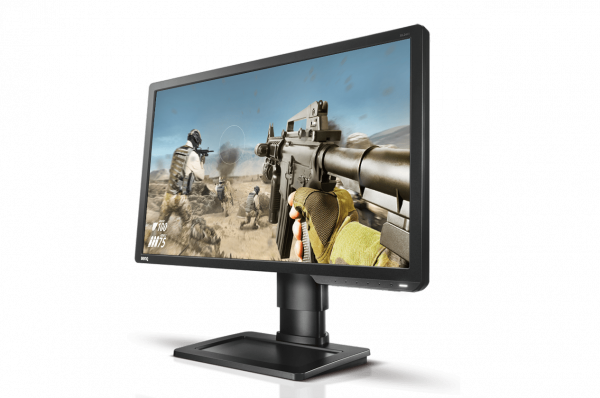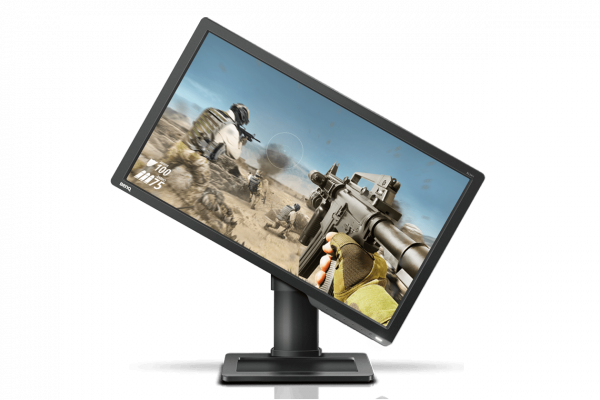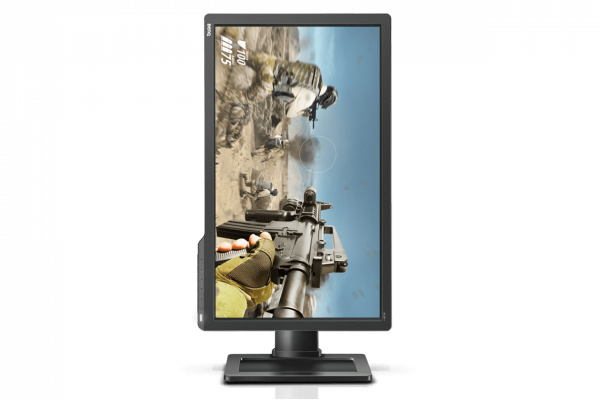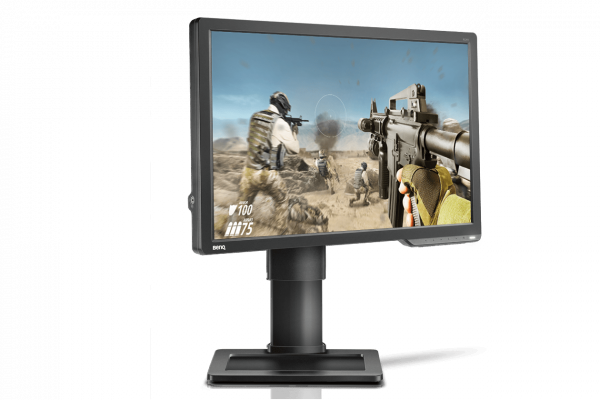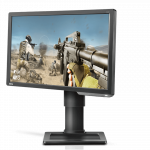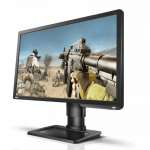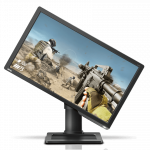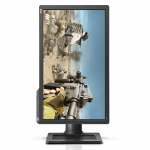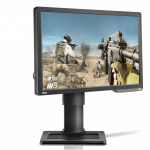 144Hz 24 inch e-Sports Monitor XL2411P
Item No: XL2411P ৳ 24,500.00
Category: Zowie E-sports
Screen Size: 24
Panel: TN
Aspect Ratio: 16:9
Resolution (Max): 1920×1080
Brightness (typ): 350 cd/m 2
Native Contrast Ratio: 1000:1
Dynamic Contrast Ratio: 12M:2
Viewing Angle: 170°/160°
Refresh rate: 144Hz
Response Time (GtG): 1ms
Display Colors: 16.7 Million
Color Bit: 8 bit
Color Gamut: 72% NTSC
Input/Output Connector: DP 1.2 x1/ HDMI 1.4 x 1/DVI-DL x1/Headphone Jack
VISA | MasterCard | AMEX ক্রেডিট কার্ড ব্যবহারকারীরা এখন ০% ইন্টারেস্টে ৩/৬ মাসের কিস্তিতে কিনতে পারবেন। কেনার সময় Debit/Credit Card নির্বাচন করে স্ক্রিনে দেয়া নির্দেশনা অনুসরণ করুন।
Advance payment of ৳500 is needed for orders from outside Dhaka via bKash. Please call 01896005975 for payment and confirmation.
Description
SPECIFICATION
Description
[vc_row][vc_column][vc_column_text]
Features
• 1ms monitor with 144Hz refresh rate delivers a very smooth gaming experience in FPS and MOBA games
• Black eQualizer for visual clarity in dark scenes without overexposing bright area that help gamer to acquire targets easily and offer viewing comfort in gameplay
• Color Vibrance gives you the flexibility to easily tune preferred color tone and makes color grading more defined
• Variety of input connectors, including DisplayPort, DVI-DL, HDMI and headphone jack
• ZOWIE XL-series adopted worldwide by most professional PC eSports tournaments and players, the official e-Sports monitor of the DreamHack Open 2016/2017, ESL-ONE Cologne 2017, PGL Major Krakow 2017, IEM season 6~10, MLG 2015/2016, ESEA 2015/2016, ESWC 2013~2016, ELEAGUE season 1
Fluid Gameplay with Smooth and Precise Control
Catch details in motion and enjoy fluid gameplay with ZOWIE 144Hz refresh rate monitor. It also makes your control smooth and precise in game, such as FPS and MOBA games.
*The simulation image is just for reference, for actual effect please experience it at first hand.[/vc_column_text][vc_single_image image="8761″ img_size="full"][vc_column_text]Spot Hidden Enemies
Never fall victim to some cowardly camper in a dark corner again. Black eQualizer increases the visibility in dark scenes without overexposing the bright areas. You can also use it to fine tune your preferred black balance under low brightness setting for a comfort viewing.
*The simulation image is just for reference, for actual effect please experience it at first hand.[/vc_column_text][vc_single_image image="8762″ img_size="full"][vc_column_text]Optimize Gaming Precision
Color Vibrance gives you the flexibility to easily tune preferred color tone and makes color grading more defined. With 20 levels of Color Vibrance settings, you can get specific viewing requirements and preferences for all types of gameplay.[/vc_column_text][vc_single_image image="8763″ img_size="full"][vc_column_text]Personalize Viewing Angles
The height adjustable stand can be operated with just one finger allowing you to easily obtain your preferred viewing angle, maximizing comfort.[/vc_column_text][vc_single_image image="8764″ img_size="full"][vc_column_text]Game Modes for Enhanced Gaming Experience
In order to deliver the optimal gaming experience, ZOWIE has game modes pre-loaded. Easily select your preferred game mode depending on the game you are playing. You can easily switch between these modes with the touch of a hotkey.[/vc_column_text][vc_single_image image="8765″ img_size="full" label=""][vc_column_text]Comfort for Long-Lasting Play
Flicker-free technology helps reduce eye strain, which can help keep you practicing the extended hours needed to keep you at the top of your game.[/vc_column_text][vc_single_image image="8766″ img_size="full" label=""][vc_column_text]Minimize Visual Distractions
Concentration is a key factor in e-Sports. The XL-series LCD frame was specially designed to reduce light reflection from the screen, helping to keep your focus on the game.[/vc_column_text][vc_single_image image="8767″ img_size="full" label=""][/vc_column][/vc_row]
| | |
| --- | --- |
| Category | Zowie E-sports |
| Screen Size | 24 |
| Panel | TN |
| Aspect Ratio | 16:9 |
| Resolution (Max) | 1920×1080 |
| Brightness (typ) | 350 cd/m 2 |
| Native Contrast Ratio | 1000:1 |
| Dynamic Contrast Ratio | 12M:2 |
| Viewing Angle | 170°/160° |
| Response Time (GtG) | 1ms |
| Display Colors | 16.7 Million |
| Color Bit | 8 bit |
| Color Gamut | 72% NTSC |
| Input/Output Connector | DP 1.2 x1/ HDMI 1.4 x 1/DVI-DL x1/Headphone Jack |
| Input Hor. Frequency (Hz) | DP 1.2a 30-140/ HDMI1.4 15-83/DVI-DL 30-140 |
| Input Ver. Frequency (Hz) | DP 1.2a 56-144/ HDMI1.4 24-120/DVI-DL 56-144 |
| Speaker | NA |
| Vesa Wall Mounting | Yes |
| Pivot 90° | Yes |
| Swivel (left/right) | 45/45 |
| Tilt (°) | ~5-20 |
| Height Adjustment (mm) | 140 mm |
| Low Blue Light | Yes |
| Flicker Free | Yes |
| Birghtness Intelligence | NA |
| BI+ | NA |
| Signal Cable | Power Cord/DP Cable |
| TCO | NA |