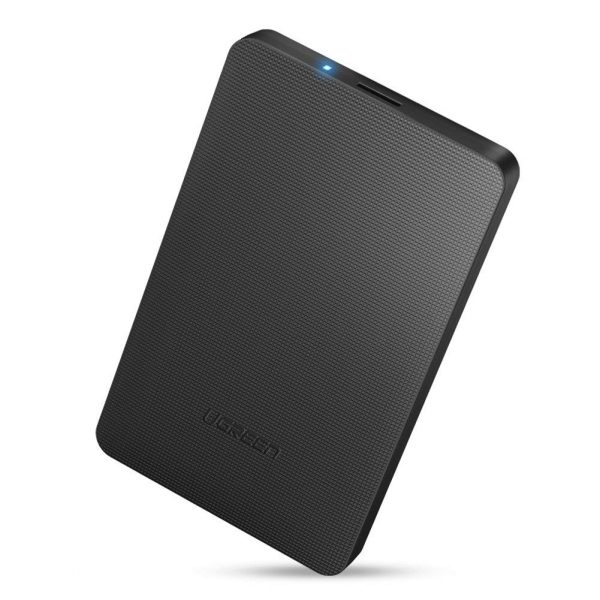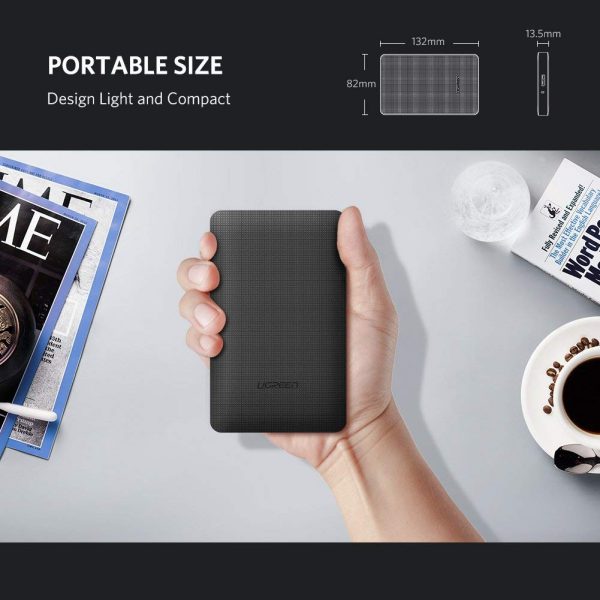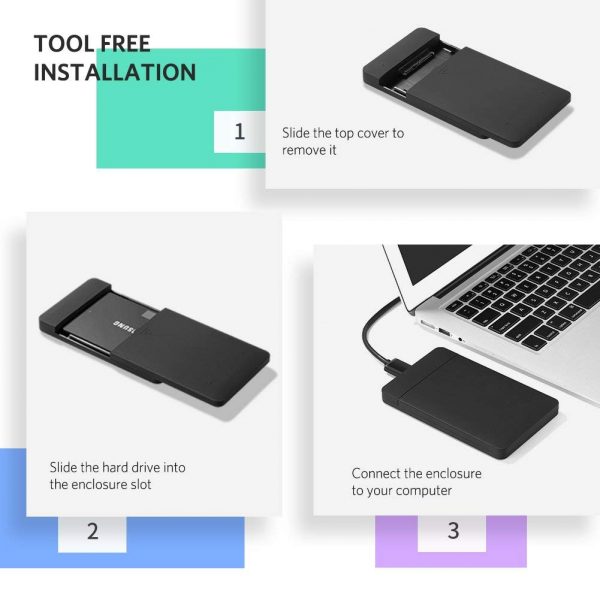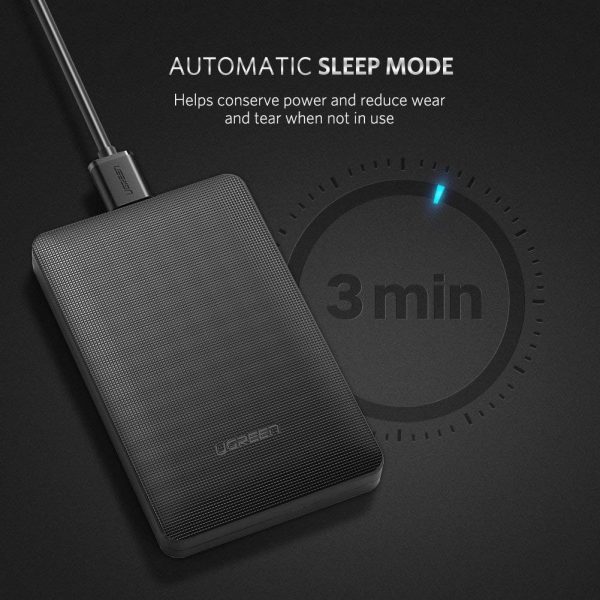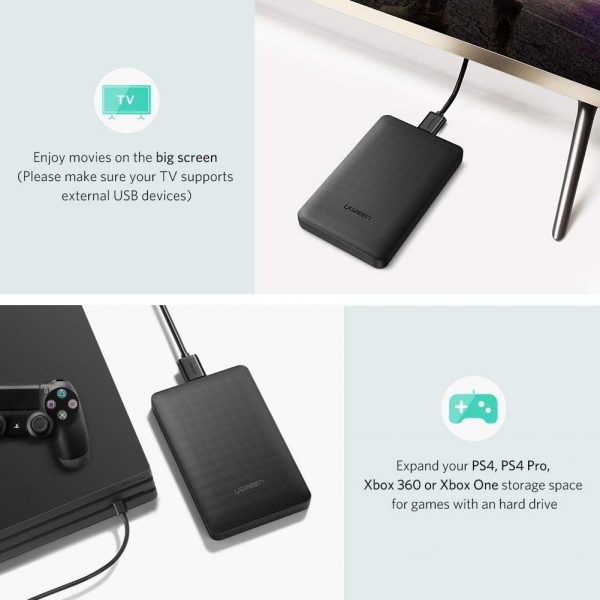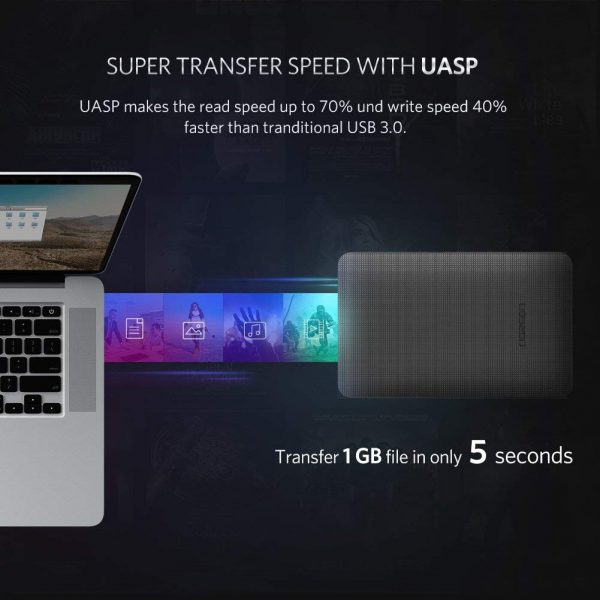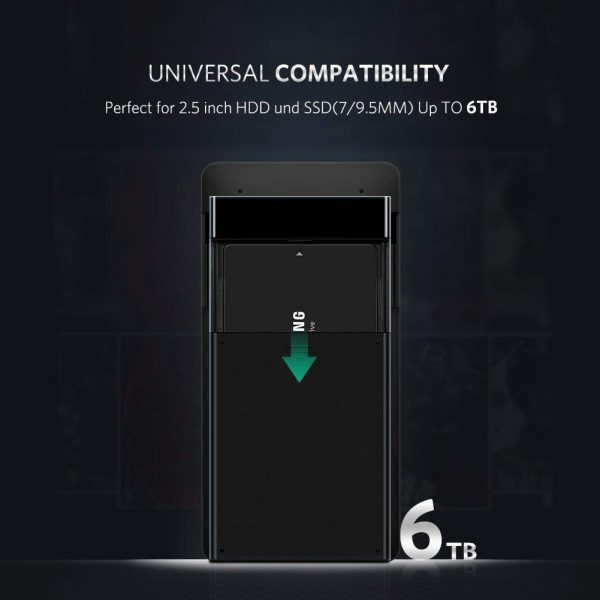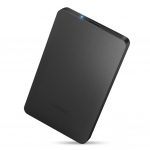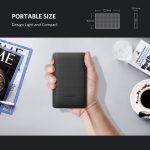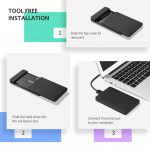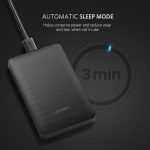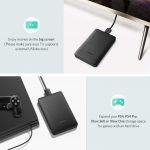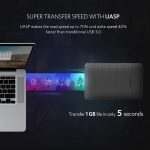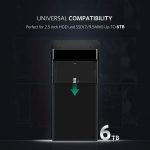 2.5" SATA Hard Drive EnclosureBlack
Item No: 50208 ৳ 1,700.00
Supports Windows 2000/XP/Vista /7/8/8.1/10, Linux, Mac OS 8.0 and above systems.

Designed for 7.5mm/9.5mm 2.5 "hard drives up to 8TB

Size: 13.2cm*8.2cm*1.35cm

USB Cable Length: 50cm
Advance payment of ৳500 is needed for orders from outside Dhaka via bKash. Please call 01896005975 for payment and confirmation.
Description
UGREEN External Hard Drive Enclosure, Turn Idle Hard Drives Into External Hard Drives
Ideal for harnessing your idle 2.5 " SATA HDD and SSD hard drive as an external USB storage drive for the computers, PS4, X box One, it will provide you the greater convenience of use and versatility of digital data storage. An ideal choice for data collector, movie lovers, and business elites.
Easy to Use, Full Protection
Plug and play, no driver needed.

Easy assembly in seconds, tool-free.

Equipped soft EVA foams on inner sides, protecting your hard disks from improper shaking and scratches.

Friendly LED indicators allow learning the working status of the SSD caddy. When connecting to the computer, the blue LED will light up. During data transmission, the LED will flicker.

Removable USB cable makes it more convenient to store and take along.
Intelligent Sleeping Mode for Power Saving
After 3 minutes no operation, it will go into sleeping mode automatically, which can greatly save power and decrease wear and tear of your hard drive. The hard drive case will be activated when reading and writing data.
Specification
Supports Windows 2000/XP/Vista /7/8/8.1/10, Linux, Mac OS 8.0 and above systems.

Designed for 7.5mm/9.5mm 2.5 "hard drives up to 8TB

Size: 13.2cm*8.2cm*1.35cm

USB Cable Length: 50cm
Tips
To achieve the UASP function, make sure that the device, operating system, and the controller are UASP function enabled.

Always click 'safely remove your hardware' icon before unplugging this product.

Win XP 32bit system doesn't support 2TB above SATA hard disk.
Package Included
1*UGREEN HDD SSD enclosure

1*50 cm USB 3.0 cable