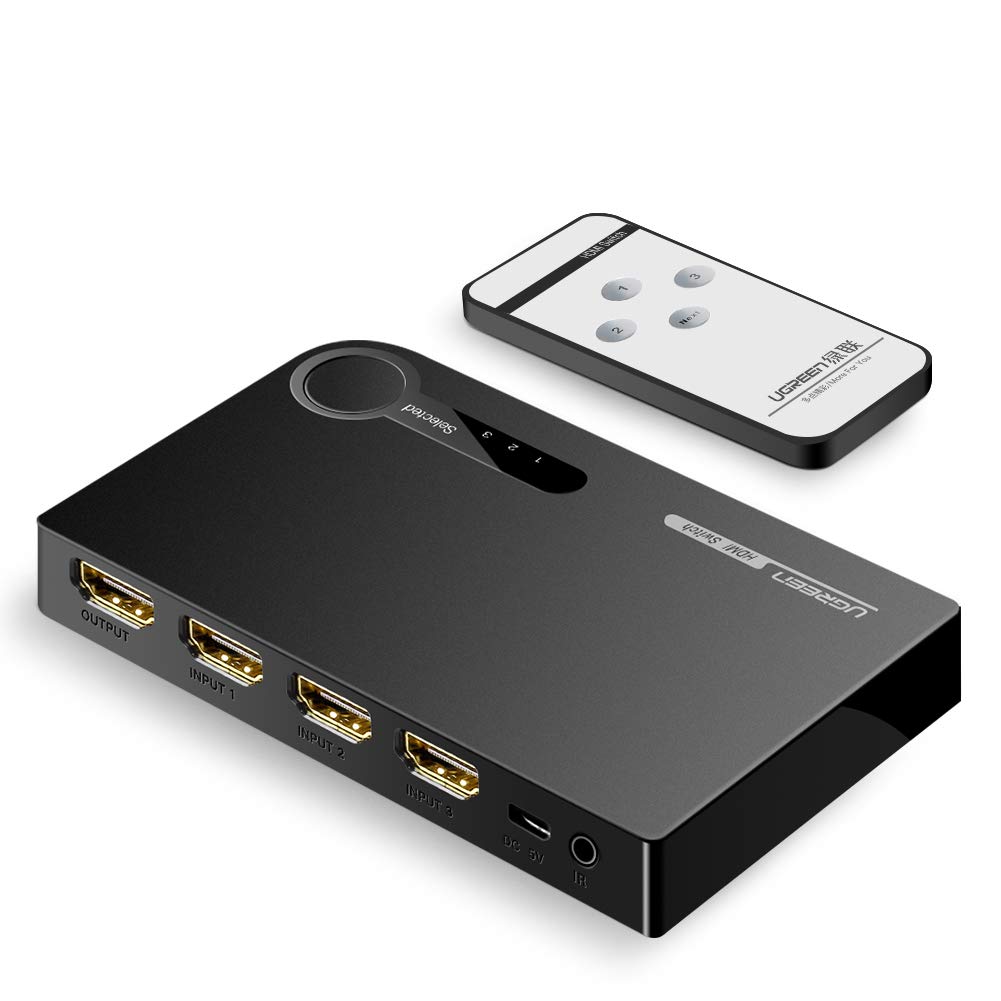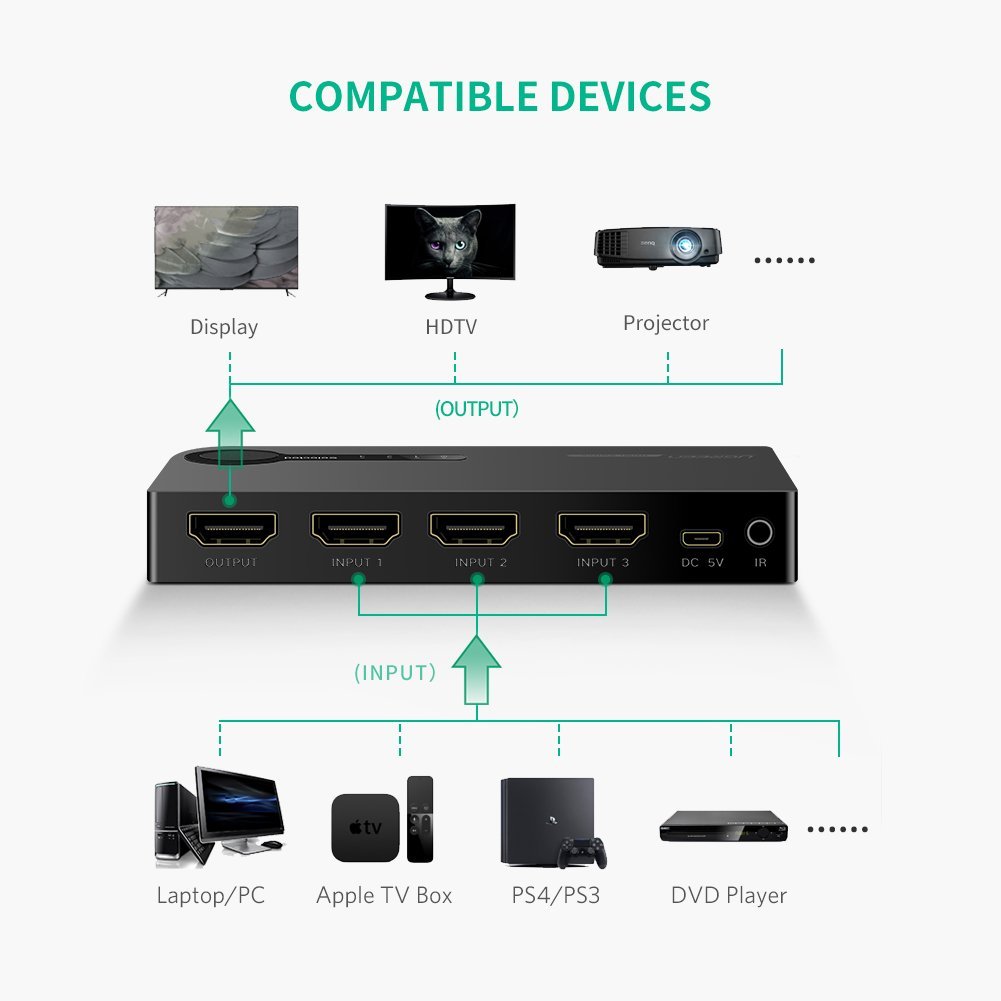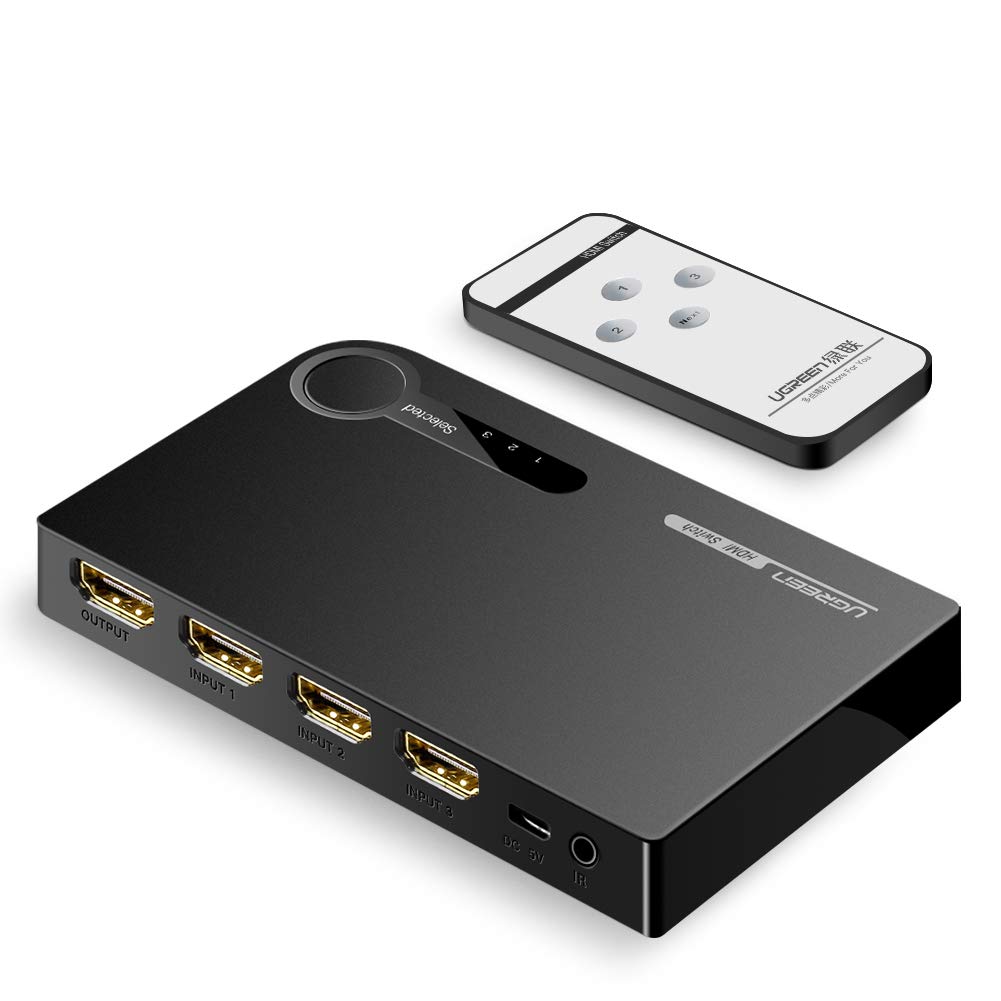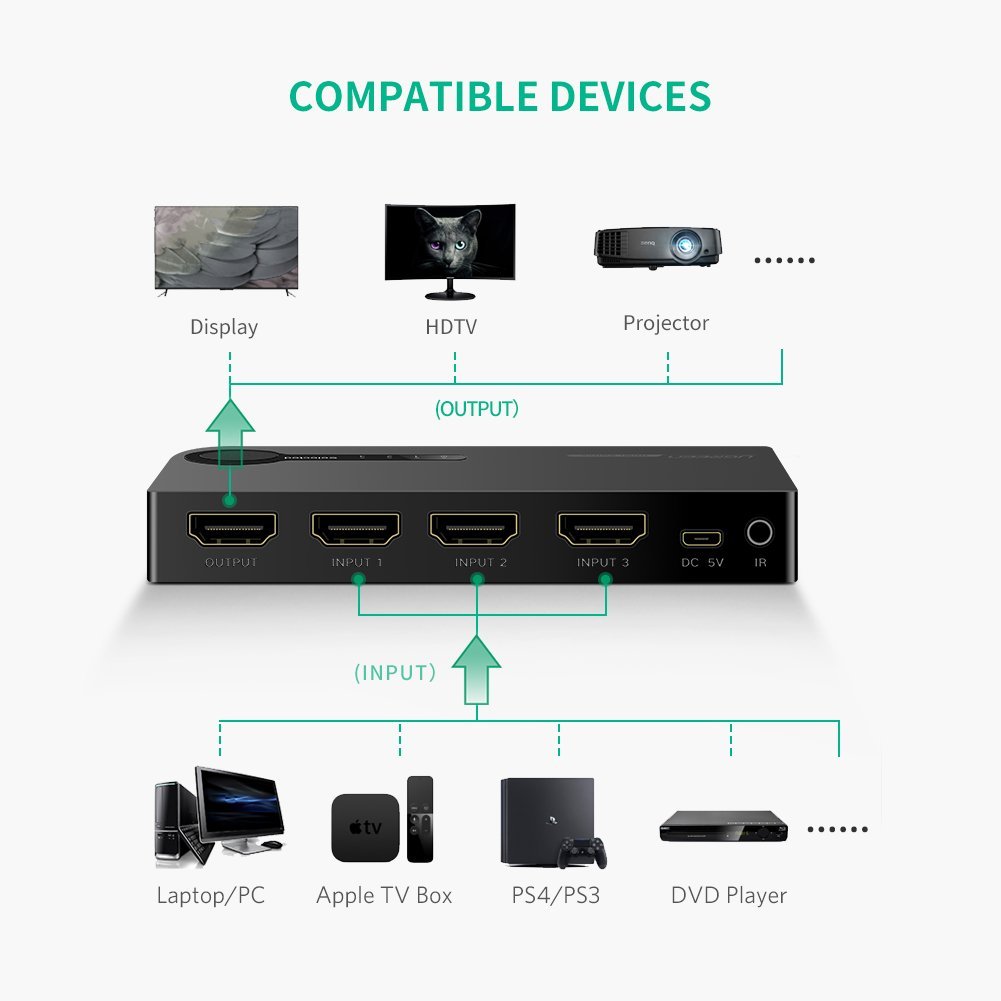 HDMI 3X1 Switch Black
Item No: 40234 ৳ 2,200.00
4K HDMI SWITCH 3 PORTS. UGREEN HDMI switch can easily stream video from 3 HDMI devices to 1 HDMI TV display or projector, perfect for Xbox 360 One, PS4 PS3, Nintendo Switch Wii, Blu-ray player, DVD player, Apple TV, Roku Stick, Fire Stick, computer etc.
HIGH RESOLUTION UP TO 4K 30Hz UHD. UGREEN hdmi switcher hub supports Max 4K at 30Hz including resolution 4096×2160, 4096×3112, 3656×2664, 2048×1556, 2048×1536, 2560×1600, 1080P Full HD 1920×1080 and support 3D video.
EASY TO SWITCH. You can switch the source device by using IR wireless remote controller or the button on the device if you prefer. Please turn off power before connecting IR remote receiver wire to HDMI switch box.
IMPORTANT NOTE. To achieve 4K, input HDMI cable should be shorter than 15ft and output cable should be shorter than 30ft. For XBOX, ps4 pro, roku tv stick or other HDMI 2.0 or 4K 60HZ devices, you need to refresh rate to 30HZ.
WHAT YOU GET. 1x UGREEN HDMI Switch Box 3 in 1 out with 12 months manufacturer warranty and worry-free customer support.