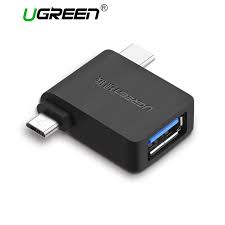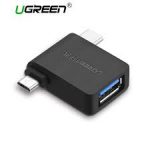 UGREEN Micro USB+ USB-C to USB 3.0 Adapter
Item No: 30453 ৳ 350.00
With this adapter cable, you can get the most out of your smartphone with user-friendly removable data storage or share multimedia files easily, Turn smartphone or tablet into a USB host with this Micro USB to USB OTG Adapter Cable, Micro USB male (Micro USB B 5-Pin Male) connector to USB female (USB 2.0 A Female) connector.
Advance payment of ৳500 is needed for orders from outside Dhaka via bKash. Please call 01896005975 for payment and confirmation.
Description
Use For – flash drives, keyboards, mouse and media readers to device.
With this adapter cable, you can get the most out of your smartphone with user-friendly removable data storage or share multimedia files easily, Turn smartphone or tablet into a USB host with this Micro USB to USB OTG Adapter Cable, Micro USB male (Micro USB B 5-Pin Male) connector to USB female (USB 2.0 A Female) connector