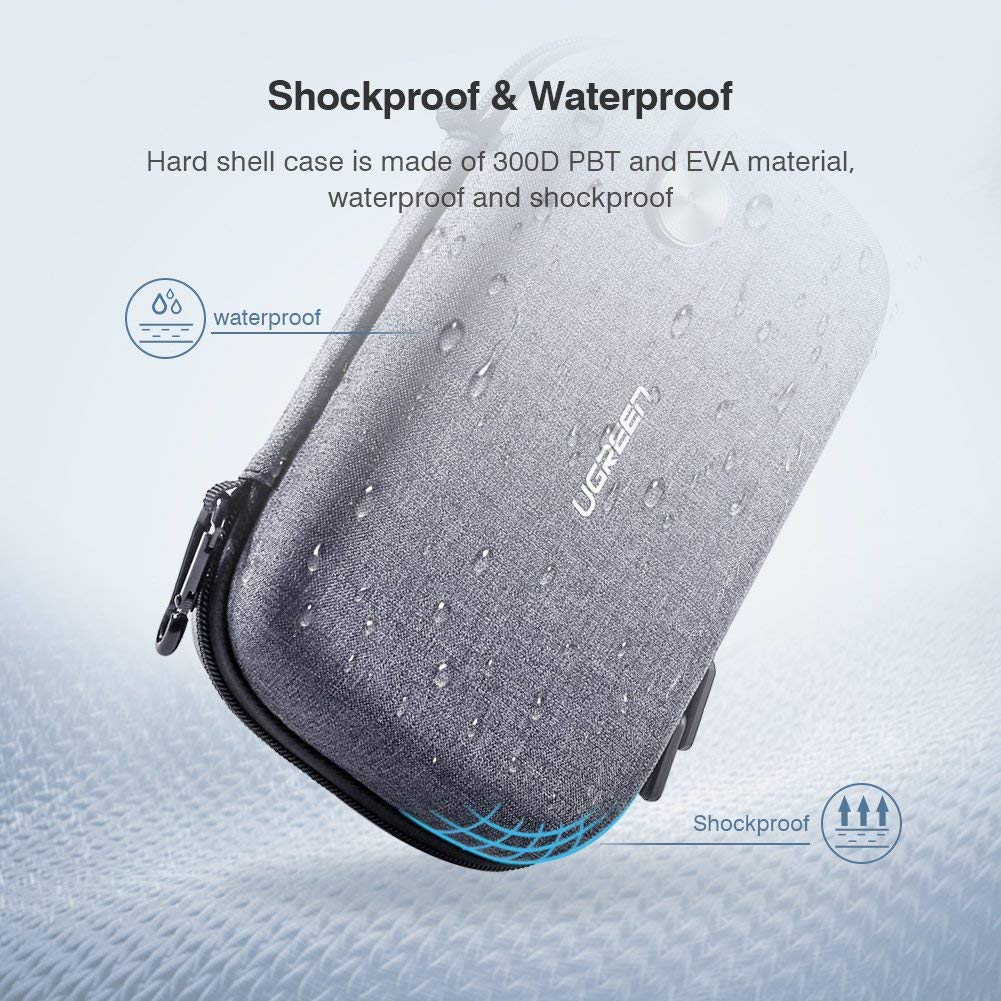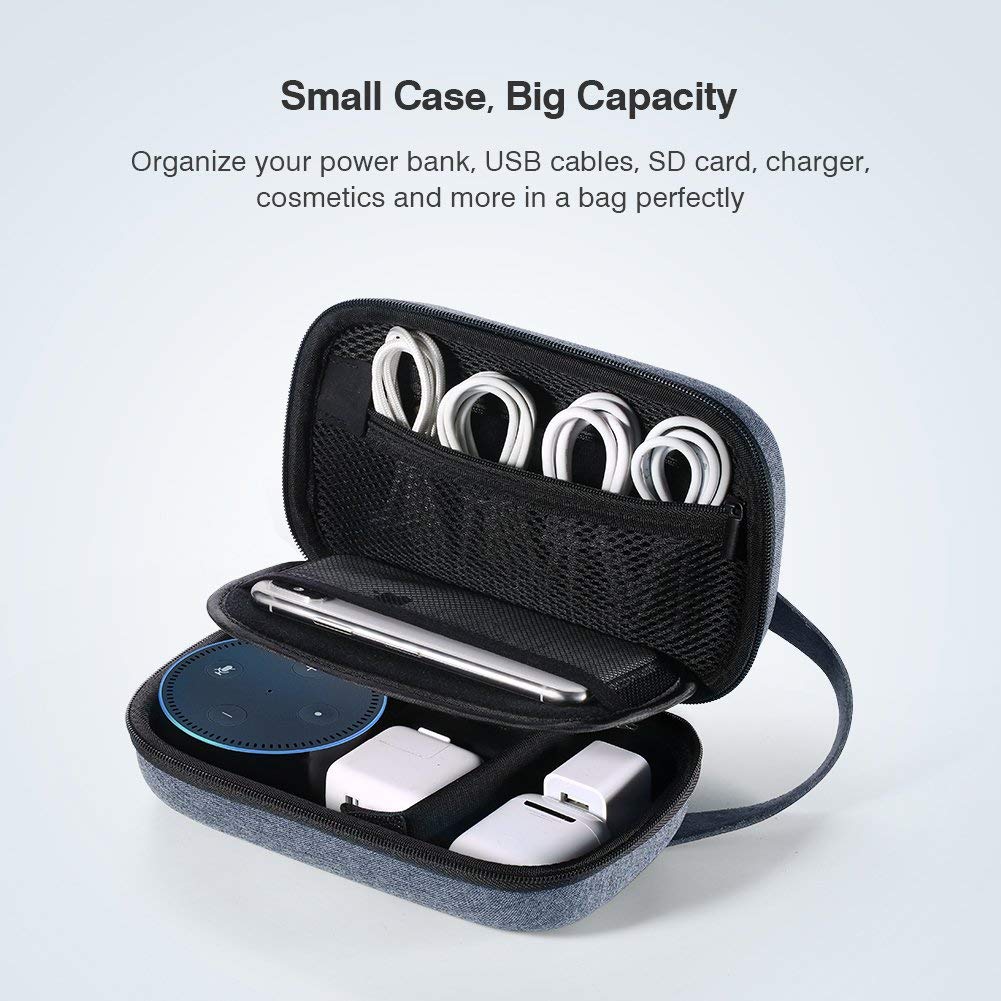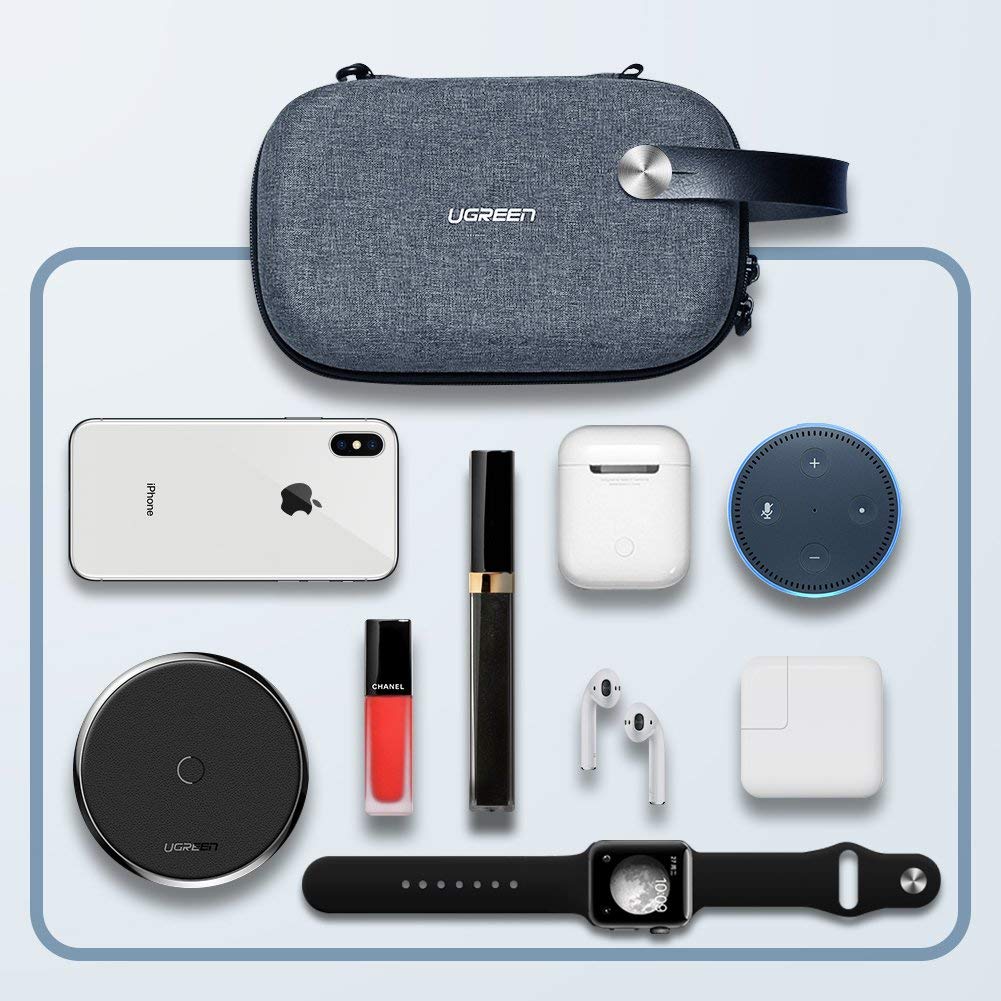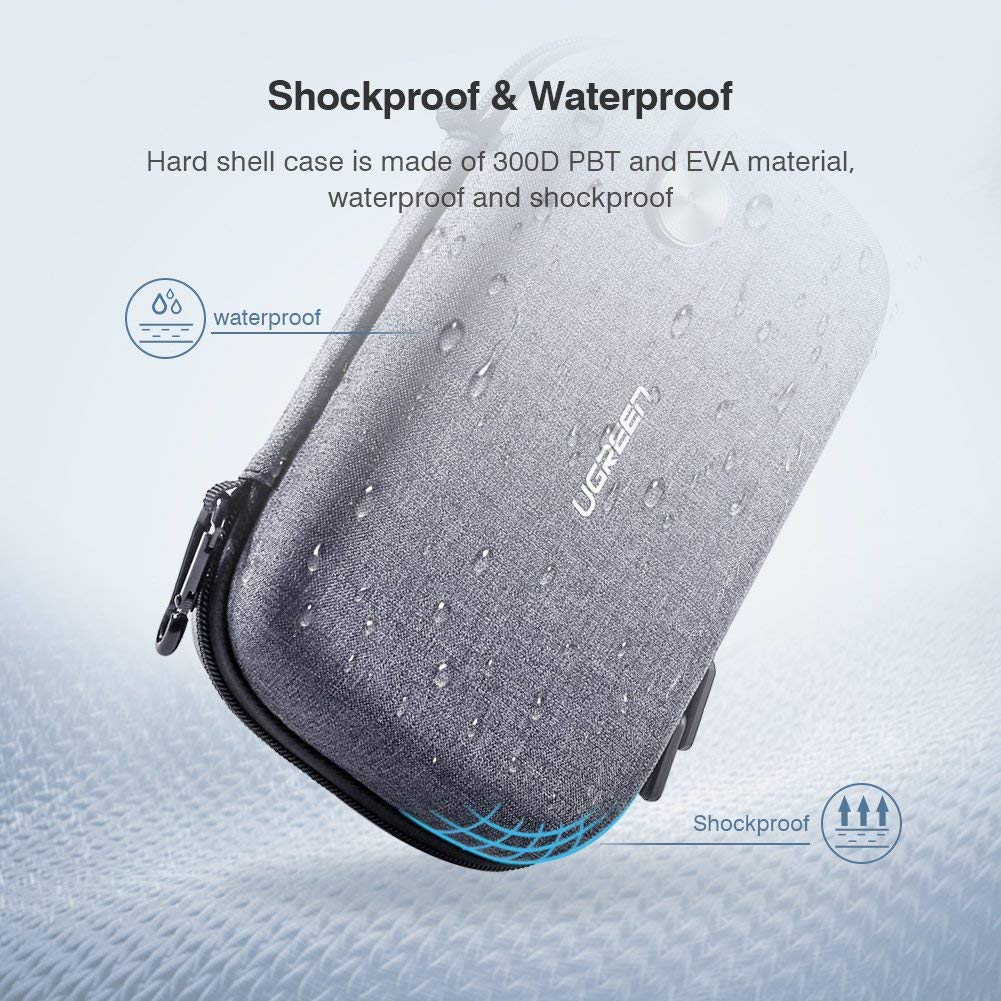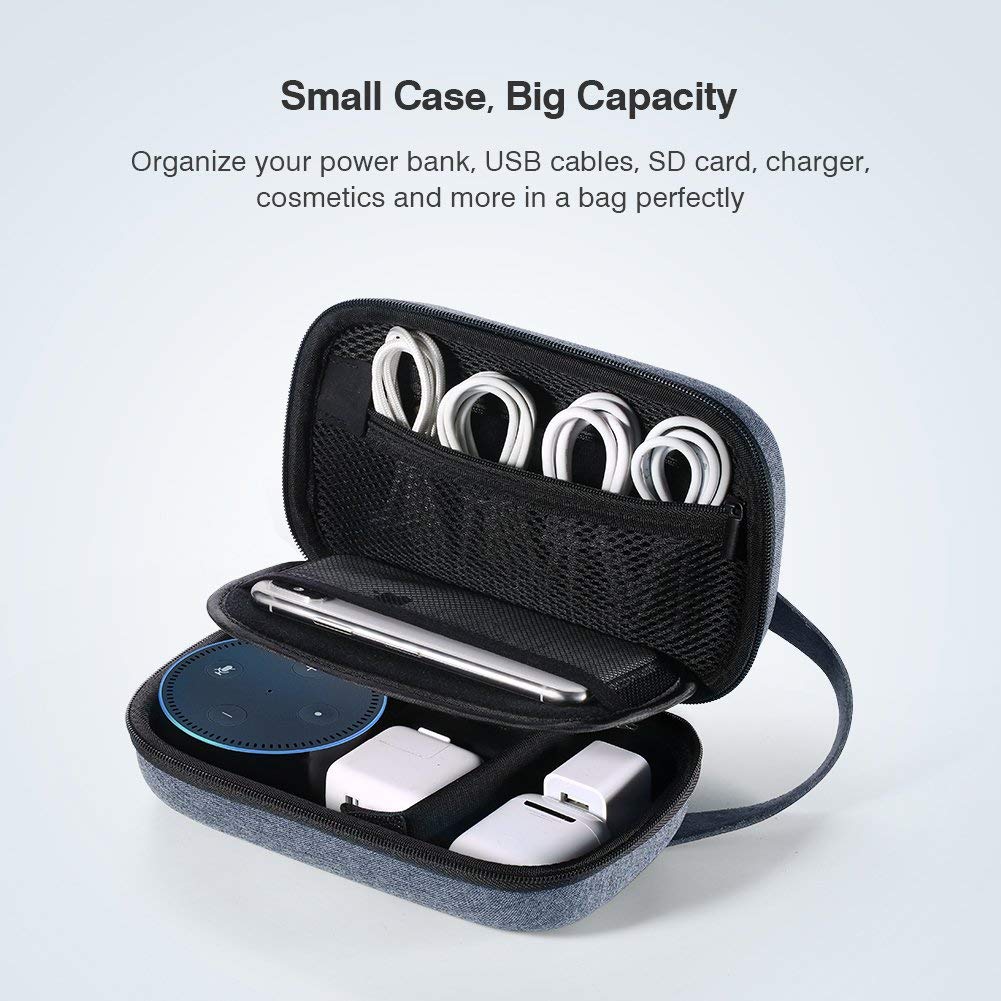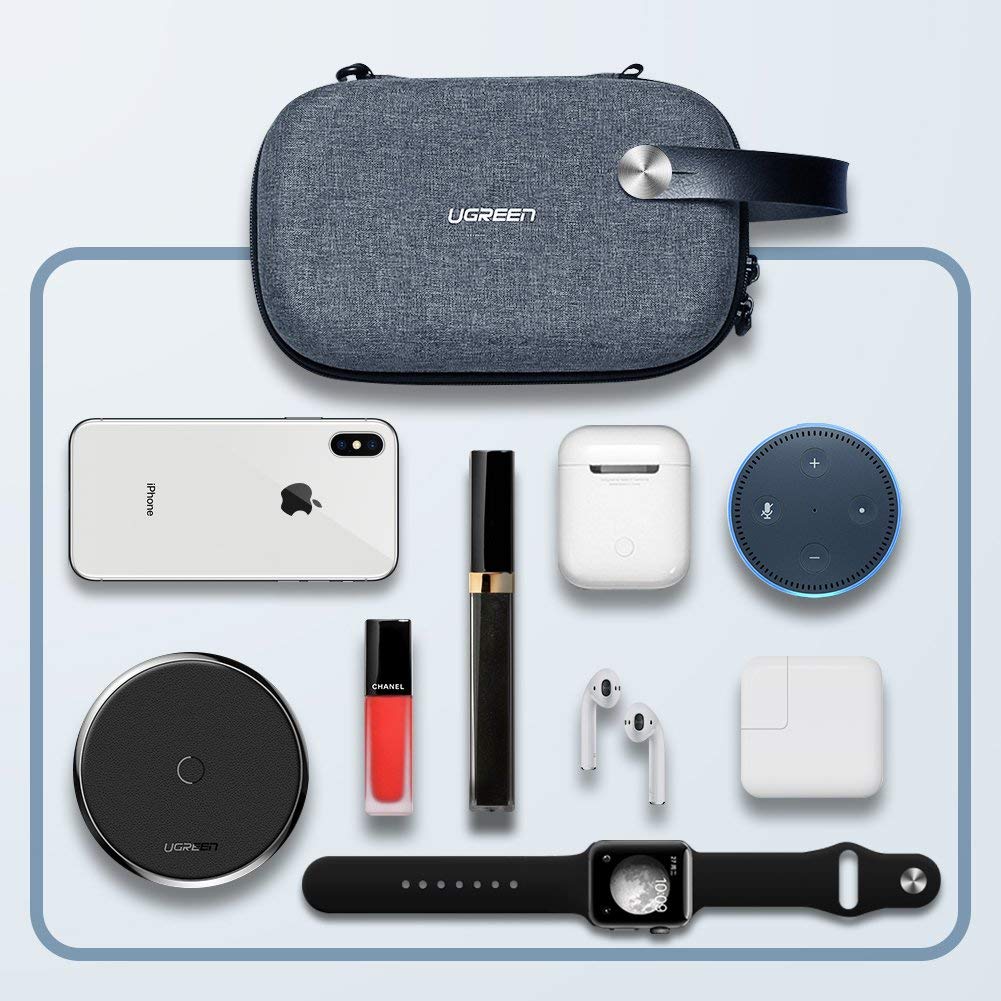 Ugreen Travel Storage Case Gray
Item No: 50903 ৳ 1,500.00
Exterior Dimensions : The dimension of this small travel carrying case is 8″ x 5.08″ x 2.83″. It is of reasonable design and perfect for travelling by keeping all cables, electronic gadgets and cosmetics in the same place making them easier to find. A great way to end up the mess in your travel bag and keep all the little gadgets well organised.
Interior Structure : The compact electronic/makeup bag is with double layers. A zipper mesh pocket offers secure space for passport, boarding card, credit card, power adapter,brush,concealer. It can be used as cable organiser or card holder. The middle compartment expands a big easy access mesh pocket and two small pockets for phone,SD cards,U disk,lipstick,nail polish etc. The flexible band allows you to adjust the division of the room based on the size of devices.Really useful for light travel.
Highlight Materials : The water-resistant and pressure-resistant outer shell of this is made of superior odorless EVA and Oxford material, which is good to protect your electronic accessories against rain, water, shock and falling. The double metal zippers ensure security to your items . In addition, the inner part is made of soft velvet that is perfect for preventing scratches or other damage during transportation. Great little travel bag for keeping all your objects well organised and secured.
Easy to Carry : The portable leather carrying handle allows you to take this travel accessory bag easily and comfortably at any time.The high-quality snap hook makes it easy to hang the travel storage case on your backpack or laptop bag, which is especially useful when you're passing security check in airport/subway/bus station or when your hands are not available. In addition, the smooth double zips allow the case to be opened easily, making it much easier to put in or take out the gadgets.
Super Capacity & Good Customer Service : The portable travel gadget bag is perfect for travel or daily office use. It fits well to electric travel gadgets like power bank, earphone, charging cable, external drives, smartphone, flash drive,GPS, satnav, digital camera, Mp3 player, cosmetic etc. It is offered with excellent quality. Besides, we still offer 24 months quality warranty and longlife customer service. If you have any question,we will answer to you within 24 hours.
Advance payment of ৳500 is needed for orders from outside Dhaka via bKash. Please call 01896005975 for payment and confirmation.
Description
Bring your essential gadgets with you anytime and anywhere
UGREEN Handy Electronics Makeup Accessory Case keeps your indispensable electronic devices and favorite cosmetics with you all the time. Its inner structure is well designed and will make all little gadgets well organised. Really worth it if you're travelling light.
Easy to arrange
With the flexible adjustable band you can divide the lower large room into two parts based on the sides of your devices. Perfectly fits with power bank, external hard drives, USB travel plug, wireless charger pad, Echo Dot, GPS, sat nav, digital camera, earphones, in-ear headphones, Mp3 Player etc.
The middle compartment expands more storage space. One larger mesh pocket is perfect for smartphones. Two smaller mesh pockets are made for little things, such as SD card, credit card, USB stick, flash drive, lipstick, nail polish etc.
A zippered larger mesh pocket provides secure space for smartphones, USB cables, headphones or AC adapter, brush, foundation, concealer or other important documents like passport, visa, credit cards.
Convenient to access and carry
Double zipper design with 180 degree opening allows easy access to your essentials.
The carrying handle is arched and easy to take around.
The snap hook makes the travel pouch hang to your backpack or laptop bag easily. Save much time while passing security inspection in the airport, subway station.
High quality material & Good workmanship
Robust and waterproof nylon exterior and soft velvet provide excellent protection against scratches and bumps.
The bag is visually well made and has no left-over seams, scratches or the like. An ideal companion for your travel and suitable gift for your friends or family.
Compact size
With the handy 8″ x 5.08″ x 2.83″ inch outer dimension, you can easily put the travel organizer case in your backpack or suitcase. A must for travelling!
Package content
1x UGREEN electronics makeup travel accessory bag case