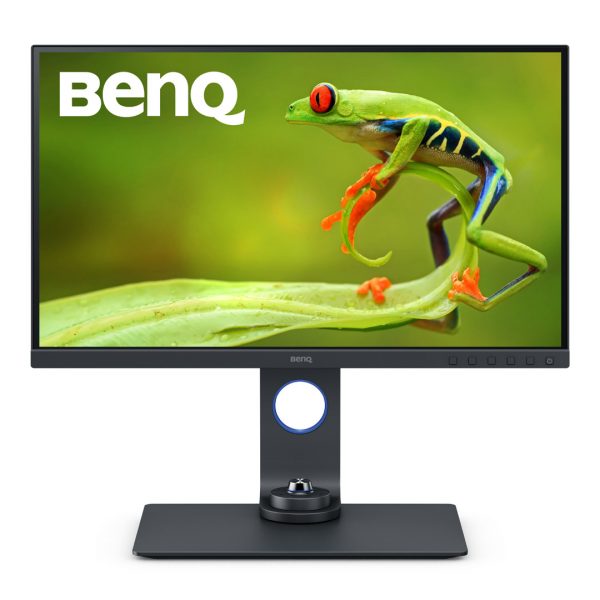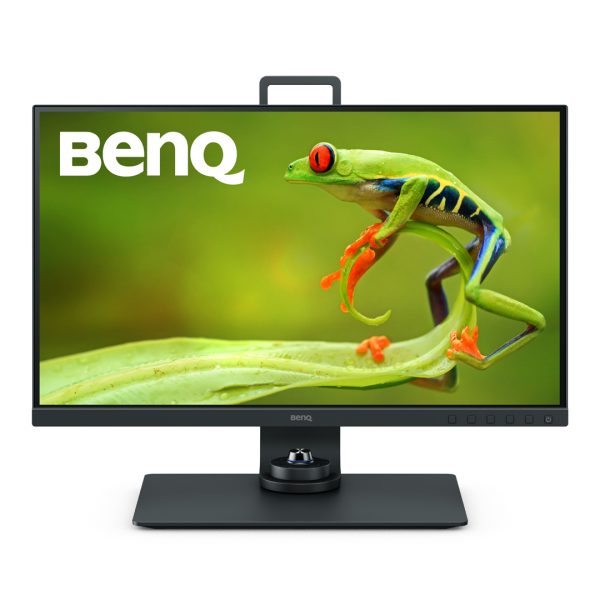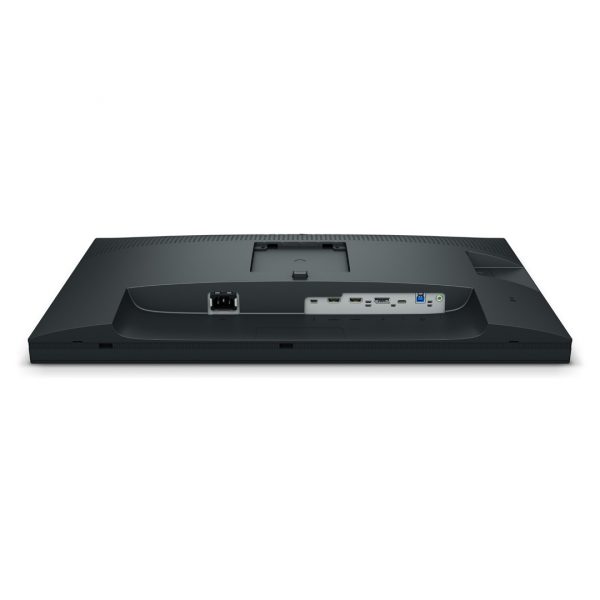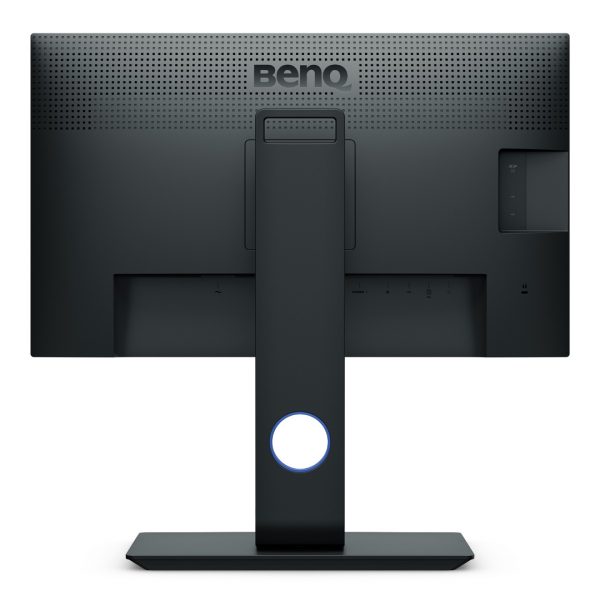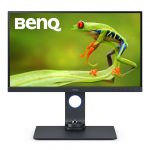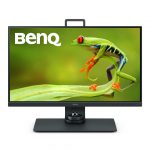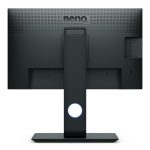 BenQ 27" PhotoVue Photographer Monitor (SW270C), 1440P, IPS, 99% Adobe RGB, 100% sRGB/Rec. 709, 97% DCI-P3/Display P3 Color Space, Hardware Calibration, 10 bit, Uniformity, HDR10, USB-C, Video-editing support
Item No: SW270C ৳ 89,900.00
AQCOLOR TECHNOLOGY: 99% Adobe RGB coverage, uniformity technology and hardware calibration support for accurate color performance for photographer
27 INCH, 16:9, 2560×1440 RESOLUTION: Enjoy exceptional clarity of fine details with IPS technology
HARDWARE CALIBRAITON WITH PALETTER MASTER ELEMENT SOFTWARE: Tune and maintain the color performance of the monitor at its most optimal state
HIGH DYNAMIC RANGE (HDR): Increase the overall dynamic range between black and white to make image quality closer to what human eyes see in the natural world
USB TYPE-C: Transmit data/video/audio signal and power delivery with one cable for easy hardware calibration. In addition, USB-C is compatible with Thunderbolt 3
Connectivity Technology: Hdmi
VISA | MasterCard | AMEX ক্রেডিট কার্ড ব্যবহারকারীরা এখন ০% ইন্টারেস্টে ৩/৬ মাসের কিস্তিতে কিনতে পারবেন। কেনার সময় Debit/Credit Card নির্বাচন করে স্ক্রিনে দেয়া নির্দেশনা অনুসরণ করুন।
Advance payment of ৳500 is needed for orders from outside Dhaka via bKash. Please call 01896005975 for payment and confirmation.
Description
SPECIFICATION
Description

Relive Every Vital Moment with True Colors
To tell a Faithful Story with a Color-Accurate Monitor
When retouching the images captured with the digital camera, you need a professional monitor with color accuracy to reproduce the memorable scenes with truthful colors. BenQ SW270C PhotoVue Photographer monitor is the factory-calibrated monitor to provide you with wide color spaces (Adobe RGB, sRGB/Rec. 709 and DCI-P3/Display P3) and color precision (16-bit 3D LUT and Delta E ≤ 2 in Adobe RGB and sRGB). A monitor tailored for photographers, SW270C is to boost work efficiency by USB-C for quick video/audio/data transmission, power charge, and one-cable hardware calibration. As more professionals are recording every episode of their work, SW720C supports HDR to bring you the finest details and various video formats to present the real content.
Key Features:
27" QHD HDR Monitor

Factory Calibrated 99% Adobe RGB,100% sRGB/Rec. 709 and 97% DCI-P3/Display P3

USB-C single cable for data/video transmission and power delivery
Colors You Can TrustColors You Can Trust

BenQ AQcolor Technology brings factory-calibrated colors to elevate your photo-editing flow. Enjoy the out-of-box color accuracy of 99% Adobe RGB and 97% DCI-P3/Display P3 coverage and bring your photography work to life.

99% Adobe RGB

See the true colors of the nature! BenQ SW270C meets the high color standards by covering 99% of Adobe RGB, 100% of sRGB/Rec.709, and 97% of DCI-P3/Display P3, resulting in a more realist color representation for outdoor and nature photography.

Color Precision to Reproduce Original Images

The 16 bit 3D look up table (LUT) improves RGB color blending accuracy, resulting in impeccable color reproduction. Precise Delta E≤2 in Adobe RGB and sRGB spaces renders the truest and most representative view of the original image.

Uniformity Technology

Achieved via delicate processes utilizing high precision apparatus to meticulously fine-tune the color and the brightness at hundreds of sub-regions on the entire screen, BenQ Uniformity Technology offers screen-wide precise color from corner to corner for perfectly authentic and consistent viewing experiences.
Hardware Calibration for Consistent Image Quality

Hardware calibration allows you to adjust the monitor's internal image processing chip without changing the graphics card output data, keeping displayed images consistent with the original content without being affected by graphic card setting. With BenQ exclusive Palette Master Element Calibration Software, you can tune and maintain the color performance of the monitor at its most optimal state.

Video Format Support

SW270C supports 24P/25P film content to be displayed at native cadence without pulldown which can distort playback of the source video.

Intuitive Design for Optimal Professionalism

SW270C offers the latest USB-CTM port as well as the shading hood for professional photo-editing. The USB-C port allows high-speed video/audio/data transmission and power delivery with one single cable. The detachable shading hood effectively reduces the monitor's screen glare from ambient lighting, ensuring superb color accuracy required for professional work.

Tailored Color Modes and Hotkey Puck G2

Hotkey Puck G2 designates preferred features and color modes. It thus facilitates quick switch between preset color modes for photo preview, either via GamutDuo Mode (to display two different color gamuts on a screen) or Black-and-White Mode (in black and white film mode), offering great efficiency for photo-editing.
| | |
| --- | --- |
| Screen Size                      : | 27 inches |
| Max Screen Resolution: | 2560 x 1440 pixels |
| | |
| --- | --- |
| Brand Name                           : | BenQ |
| Item model number             : | SW270C |
| Item Weight                            : | 40 pounds |
| Product Dimensions             : | 26.9 x 23.5 x 13.2 inches |
| Item Dimensions L x W x H: | 26.9 x 23.5 x 13.2 inches |
| Color                                        : | Black |