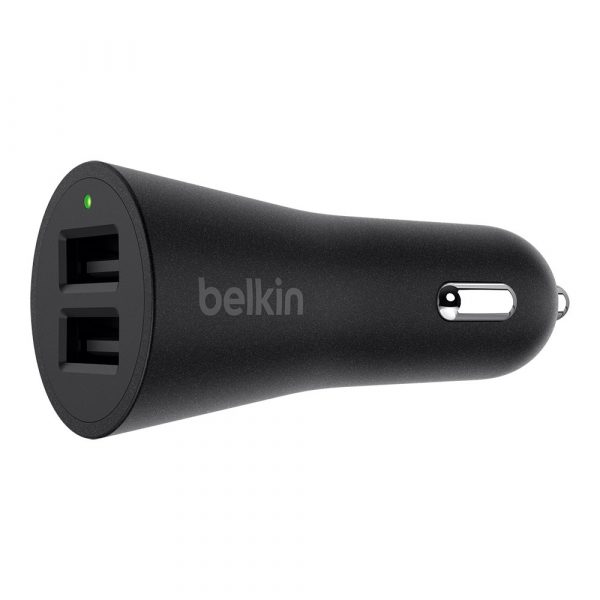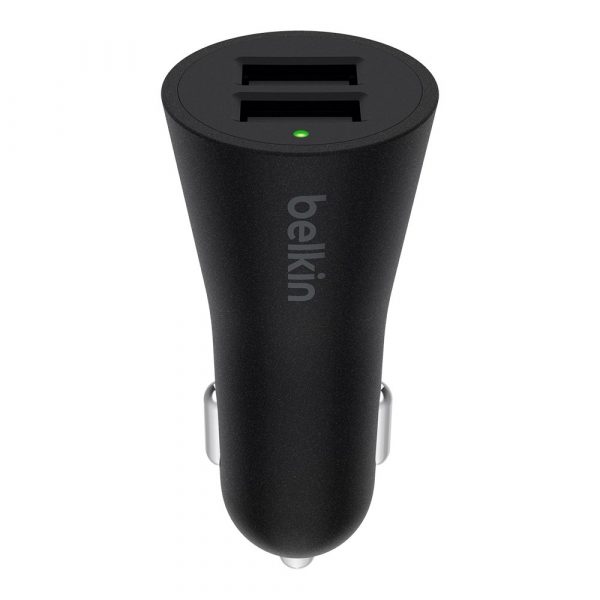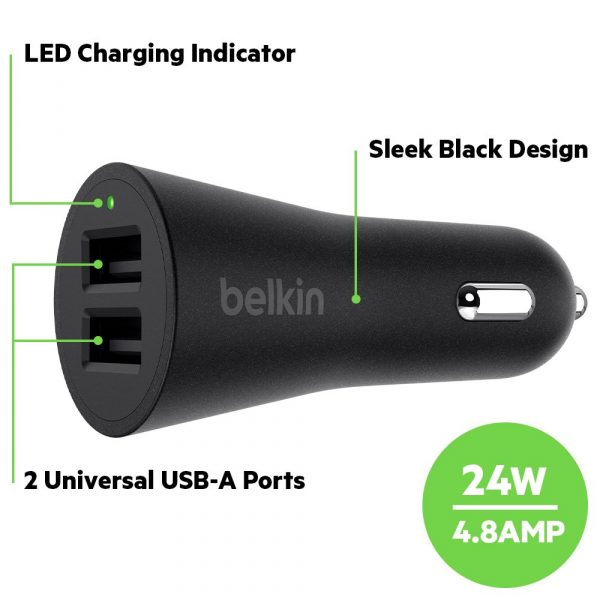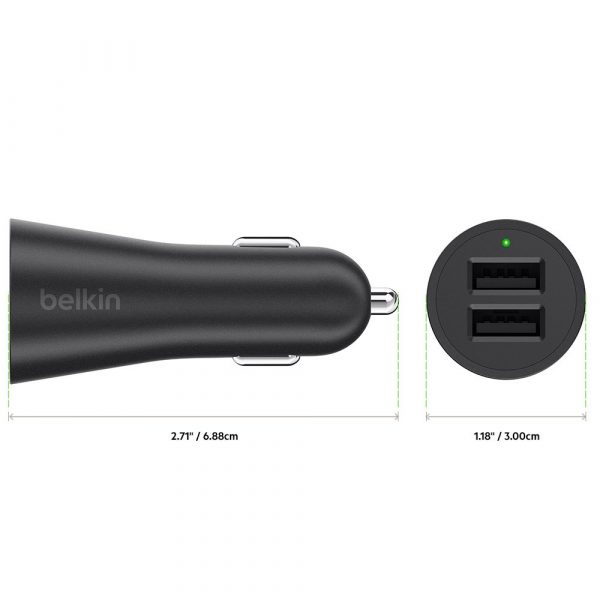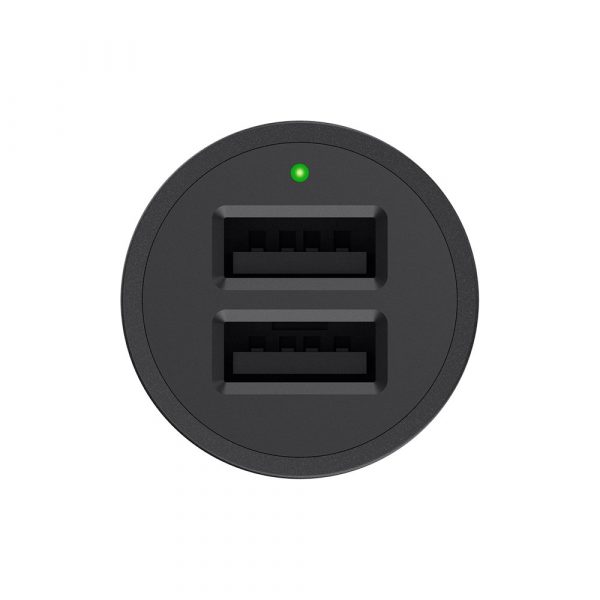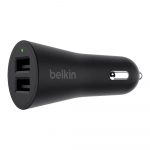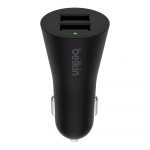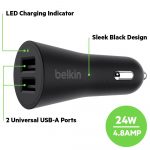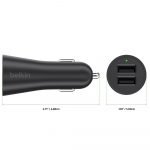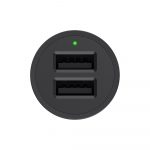 Belkin DUAL METALLIC CAR CHARGER,UNIVERSAL,24W,BLACK
Item No: F8M930btBLK ৳ 2,100.00
Universal compatibility means you can charge any smartphone: Apple, LG, Samsung, Google, Huawei, and more.
Plenty of charging power for simultaneously charging two devices.
You'll know charging is "in progress" with LED indicator.
Keep your car's dashboard sleek with elegant black design.
Advance payment of ৳500 is needed for orders from outside Dhaka via bKash. Please call 01896005975 for payment and confirmation.
Description
Quickly Charge Two Smartphones on the Road
Keep all your devices powered up while on the road with the Belkin Boost-up 2-Port Car Charger. This sleek car charger allows you to simultaneously charge up to two devices, making it a great choice for keeping your whole family's devices powered up and ready while on the go.
Charge Multiple Devices Simultaneously
Thanks to its two USB-A charging ports, the Belkin Boost-up 2-Port Car Charger ensures you never have to prioritize which mobile device needs charging the most. Great for giving your phone a little extra juice on the way to work or for keeping children's entertainment devices powered up during long road trips, the Boost-up 2-Port Car Charger has a sleek design that fits seamlessly in your car's charging port to keep the entire family connected.
Power Up Quickly
This car charger offers combined power of 24 watts (4.8 amps) with each port having a dedicated 2.4 amps. This allows you to charge your smartphones and tablets quickly and safely.