MotoSpeed G7000 Wireless Combo Keyboard & Mouse
৳ 1,500.00
2.4G wireless mouse and keyboard combo
1.104keys for English layout
2. laser printing for keywords
3. Working distance: 5-8M
4. mouse size :94.5*64.43*36.60mm
keyboard size:441.65(L)145.85(W)*21.75(H)mm
Advance payment of ৳500 is needed for orders from outside Dhaka via bKash. Please call 01896005975 for payment and confirmation.
Description
MotoSpeed G7000 Wireless Combo Keyboard & Mouse
MotoSpeed G7000 Wireless Combo is combination of 2.4G wireless mouse and keyboard combo. In this Combo , it has 104keys for English layout, laser printing for keywords. There is 5-8M working distance in this combo and it's mouse size is about 94.5 x 64.43 x 36.60mm and keyboard size is 441.65(L) x 145.85(W) x 21.75(H)mm.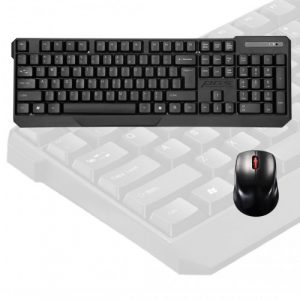 2.4G wireless mouse and keyboard combo
1.104keys for English layout
2. laser printing for keywords
3. Working distance: 5-8M
4. mouse size :94.5*64.43*36.60mm
keyboard size:441.65(L)145.85(W)*21.75(H)mm