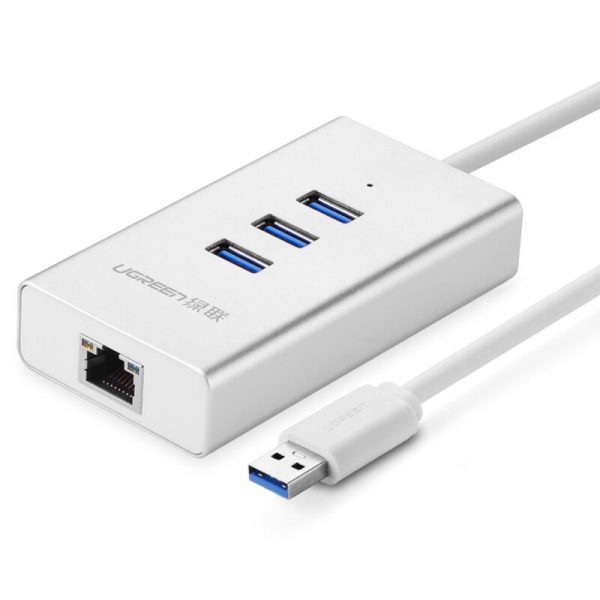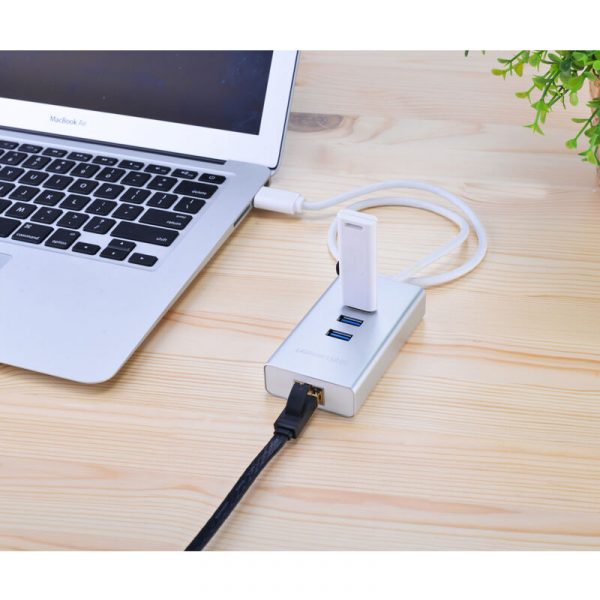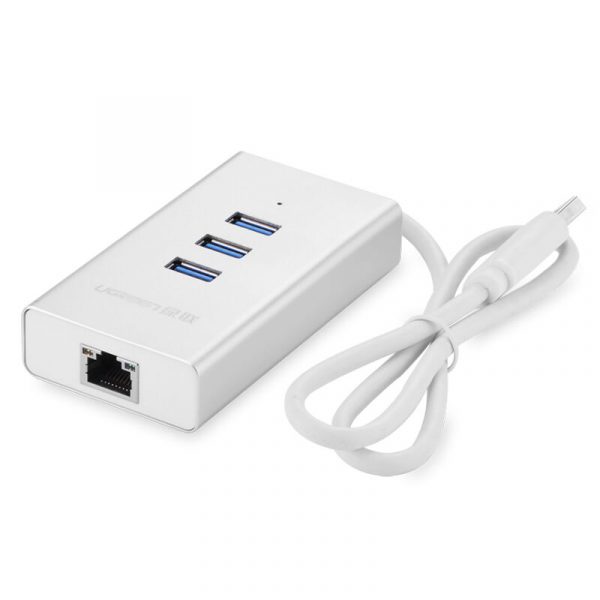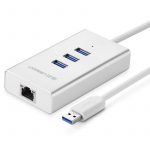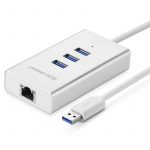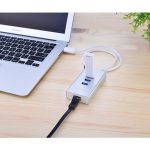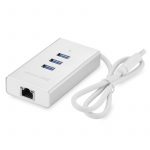 Ugreen USB3.0 to 3xusb3.0 hub+ Gigabit nic aluminum shell White
Item No: 30203 ৳ 2,800.00
Ethernet Specification
1. Support 10/100/1000Mbps network access;
2. IEEE 802.3, 802.3u and 802.3ab (10BASE-T, 100BASE-TX, and 1000BASE-T) compatible;
3. Supports Full and Half duplex operating modes;
4. Chipset ASIX AX88179.
USB 3.0 Hub
1. Support the speed up to 5Gbps;
2. Backward compatible with USB 2.0 and 1.1;
Advance payment of ৳500 is needed for orders from outside Dhaka via bKash. Please call 01896005975 for payment and confirmation.
Description
Product description
3 Ports USB 3.0 Hub with Ethernet Port Adapter
Ugreen USB 3.0 Hub 3 Ports with Gigabit 10/100/1000Mbps Ethernet Network could not only add a network interface to your computer via USB, but also to connect your computer to multiple devices, such as digital cameras, PC fans, flash drive.
It is a perfect solution f or Windows Surface Pro, MacBook Air, MacBook Retina and more which do not have ethernet interface, or replace a broken ethernet interface on PC.