DVY22 4K Digital Zoom Conference Camera
Item No: DVY22 ৳ 46,500.00
4x digital zoom
AI-powered auto framing
Omnidirectional microphones with noise suppression
Dual-stream support
VISA | MasterCard | AMEX ক্রেডিট কার্ড ব্যবহারকারীরা এখন ০% ইন্টারেস্টে ৩/৬ মাসের কিস্তিতে কিনতে পারবেন। কেনার সময় Debit/Credit Card নির্বাচন করে স্ক্রিনে দেয়া নির্দেশনা অনুসরণ করুন।
Advance payment of ৳500 is needed for orders from outside Dhaka via bKash. Please call 01896005975 for payment and confirmation.
Description
SPECIFICATION
Description
                    Designed for Medium-sized Meeting Rooms
Equipped with AI-powered auto framing, 4K UHD video, and omnidirectional microphones, the DVY22 is a versatile camera designed to provide the ultimate video conferencing experience.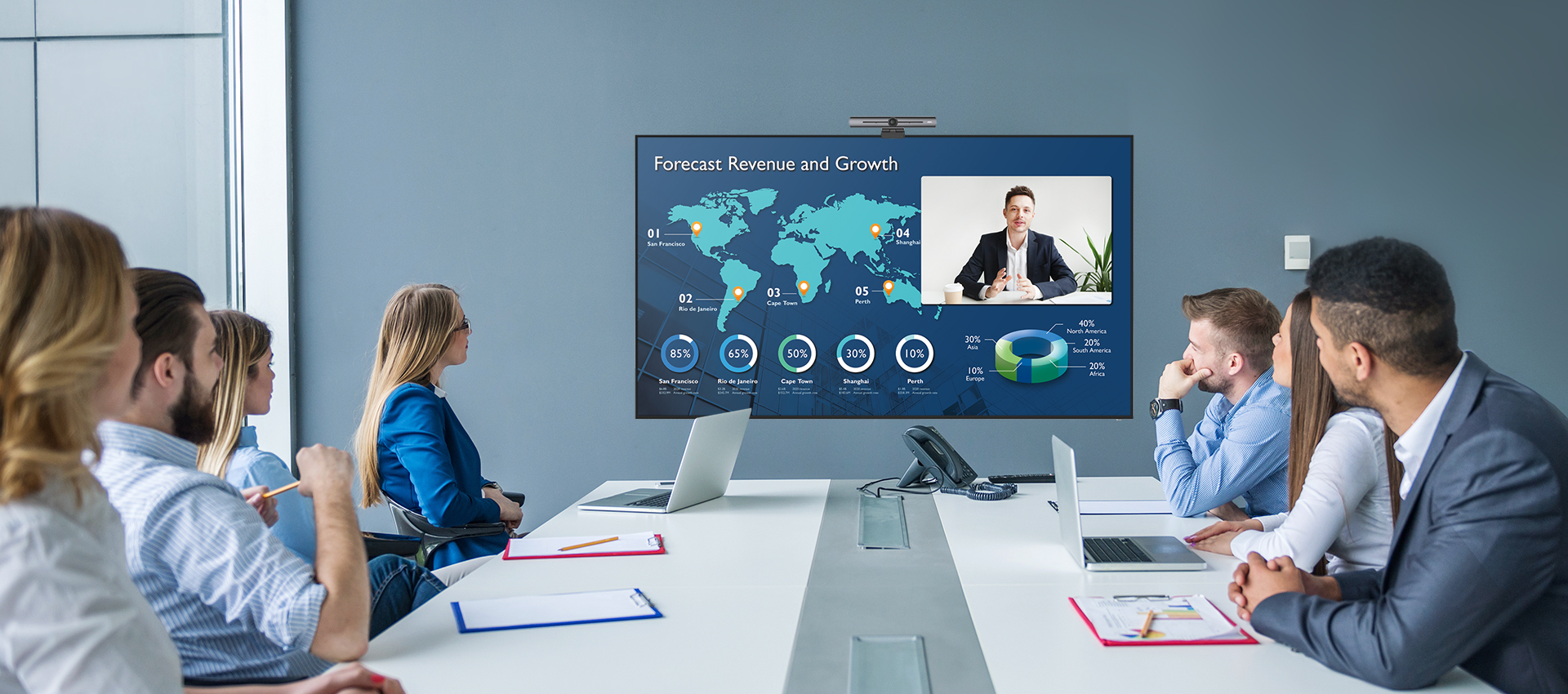 All Specifications
Dimensions
Dimension (H × W × D)
56 mm × 220 mm × 93 mm
(2.20 in × 8.66 in × 3.65 in)
Weight
0.53 kg (1.17 lbs)
Camera
Resolution
Main stream:4K, 1080p, 900p, 720p @ 30 fps
Sub stream:720p, 480p, 172p @30 fps
Field of view
Horizontal: 120°
Vertical: 85°
Diagonal: 126°
Low light performance
0.1 Lux
Audio
Microphone
Omnidirectional mics
Video
Power
Compatility
Operating systems
Windows 7 (1080P/720P), Windows 8.1, Windows 10, macOS™ 10.10, Linux (UVC), and later
BenQ Displays
CP01K, CS01, SL02K, ST02, RP02, RM02K, RE01, and later models
Package Contents
Included
• 4K UHD conference cam
• Remote control
• Camera mount (built-in)
• USB 3.0 Type-B